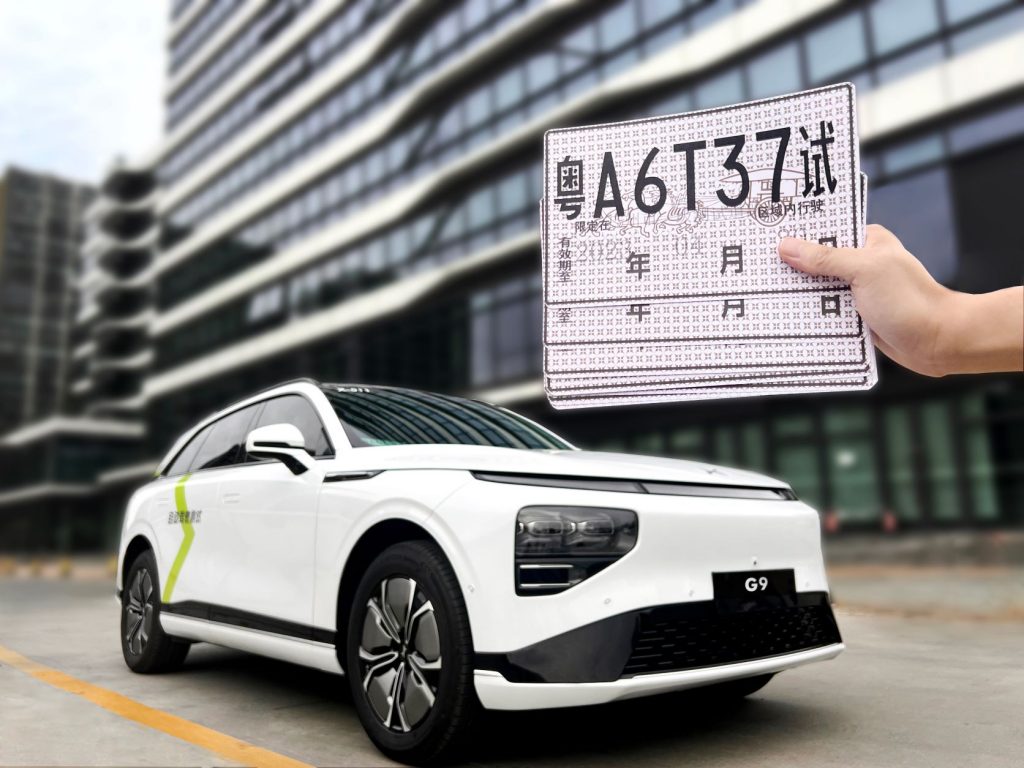 XPeng Inc. today announced it has obtained a Guangzhou permit making its G9 the first mechanically unmodified "commercial" vehicle to qualify for autonomous driving tests on designated public roads in China. It received the Guangzhou Intelligent Connected Vehicle Road Test Permit following approvals from the Industry and Information Technology Bureau, Public Security Bureau, and the Transport Bureau of Guangzhou Municipality.
The company believes the achievement marks a major industry milestone in the path towards mass production of robotaxis as well as the future commercialization of a robotaxi-as-a-service. Mass-produced G9s, with only software upgrades and no hardware reconfigurations, are now qualified to conduct autonomous driving tests on designated public roads in Guangzhou.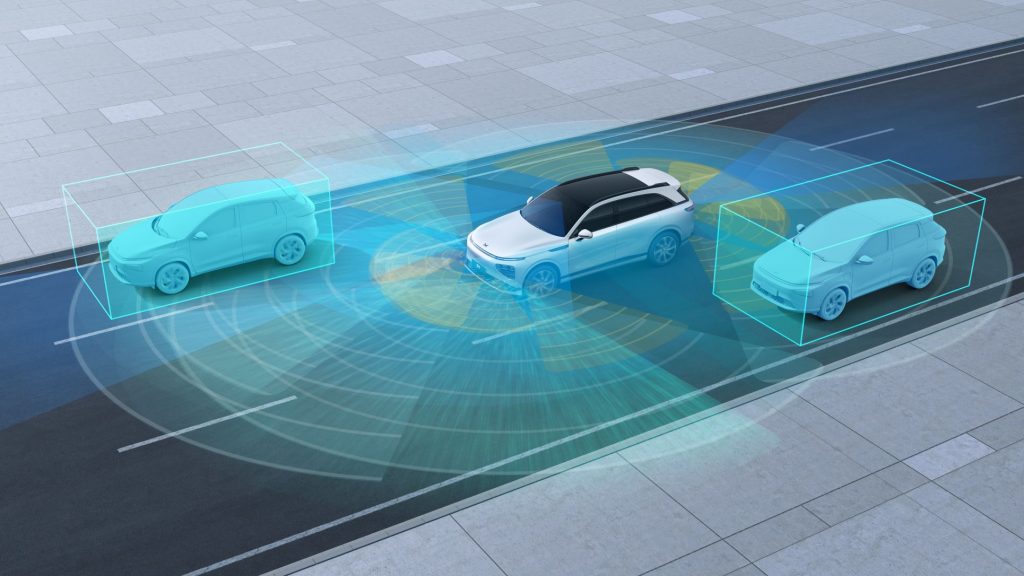 "Securing the autonomous driving road testing permit for a commercial vehicle is a strong endorsement of our autonomous driving deep R&D and software capabilities," said Dr. Xinzhou Wu, Vice President of the Autonomous Driving Center at Xpeng based in Mountain View, CA. "Our approach of using mass-produced commercial vehicles to explore mobility solutions will build a strong foundation to realize economies of scale. Significant cost-efficiency brings us another step closer to commercializing robotaxis in the future."
Xpeng expects to leverage its platform-based technology stack in generating synergies as it integrates its advanced driver assistance systems (ADAS) with more autonomous driving machine-learning-based training models and accelerates software iterations with closed-loop data feedback. The autonomous driving road test vehicles use the same hardware suite as G9 production vehicles including sensors for perception, computing, and vehicle control systems.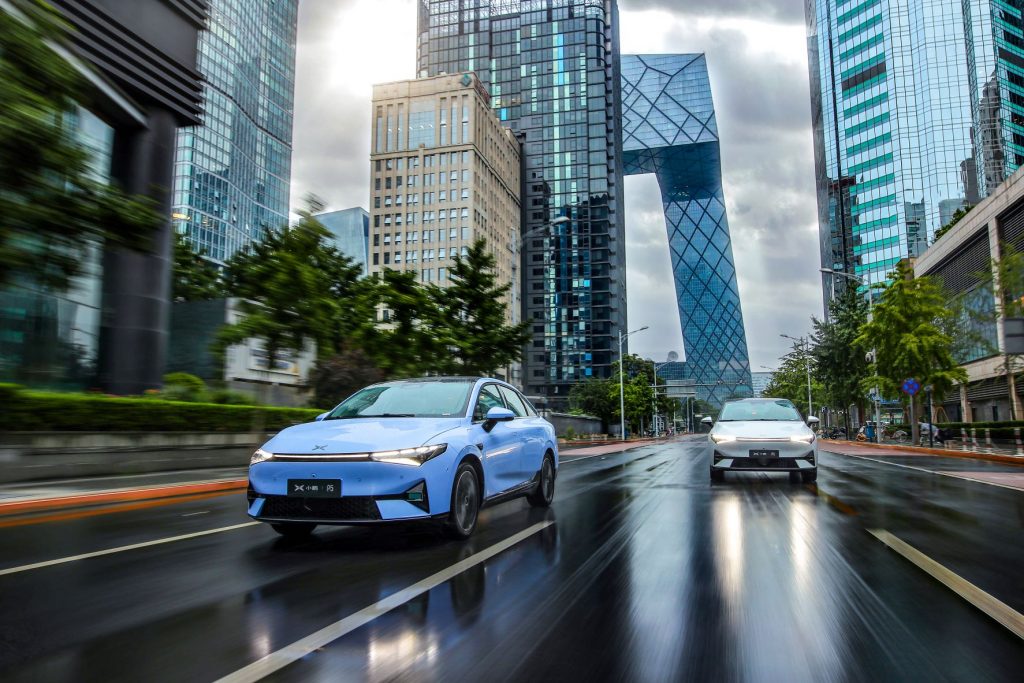 It was just in September that Xpeng said it became the first Chinese auto company to launch a high-level ADAS with functions for complex urban driving scenarios with a pilot program for City Navigation Guided Pilot (NGP). A group of Guangzhou-based XPeng P5 customers can now access City NGP through over-the-air (OTA) updates before it launches in other cities. That full-scenario ADAS is also on the new G9, its fourth production model launched in China in September.
"With the rollout of City NGP, XPeng is spearheading a strategic roadmap to complete our ADAS coverage from highways and parking lots to much more complex city driving scenarios, offering our customers enhanced safety and an optimized driving experience," said He Xiaopeng, Chairman and CEO of XPeng. "We believe the continuous evolvement of City NGP and the expansion of its coverage will accelerate the transformation of the driving experiences of our customers."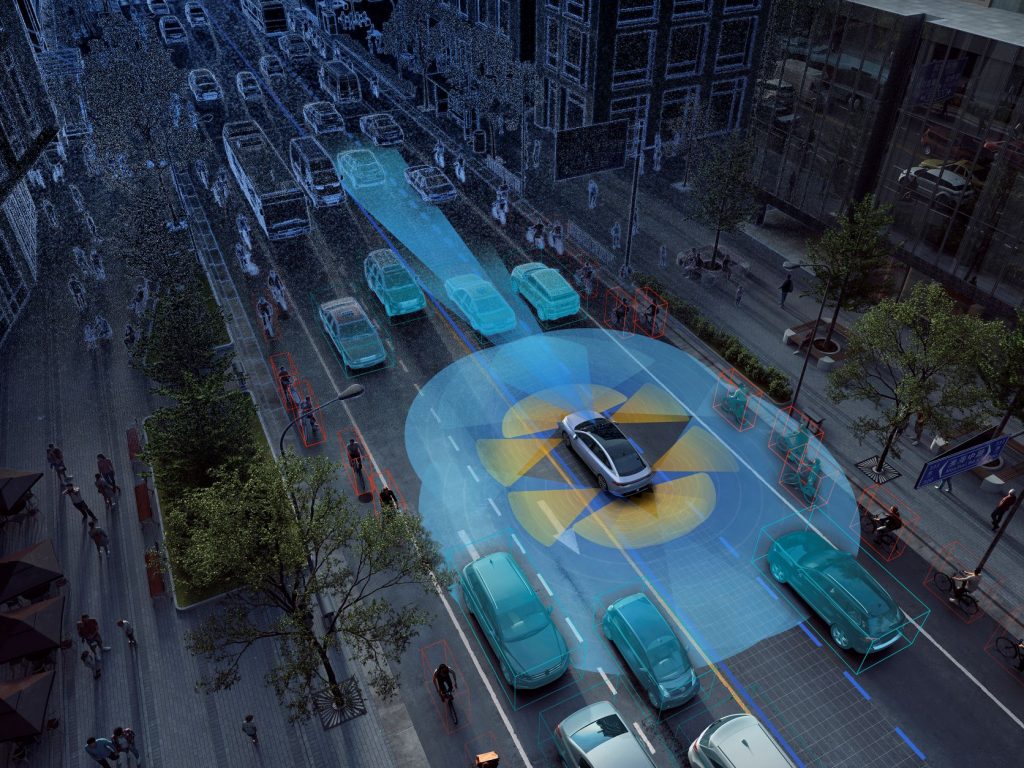 When City NGP is activated with a set destination, the vehicle can perform a range of driving tasks such as cruising at a safe distance from leading vehicles, changing lanes due to navigation or vehicle overtaking decisions, handling merging/splitting roads, getting around stationary vehicles or obstacles, and maintaining an appropriate speed throughout the driving route. It can also automatically detect and react to traffic lights, make lane-change decisions and inform drivers, take left or right turns, and navigate through intersections, roundabouts, viaducts, and tunnels—and avoid obstructions like construction zones, pedestrians, and cyclists.
Xpeng says that City NGP boasts the industry-leading ADAS platform featuring a multi-modality sensor fusion framework with cameras, LiDARs, millimeter-wave radars, high-precision positioning units, and other sensor hardware to offer a 360-degree fusion perception. Built on the advanced sensor-fusion capability is an enhanced SR (surrounding reality) display capable of visualizing a vehicle's surrounding objects and projecting them in 3D, together with high-definition map information, on both the digital dashboard and central panel in real-time.
To ensure sufficient knowledge of safety procedures, City NGP requires a seven-day familiarization period—and 100 km (62 mi) of driving—before its functions can be used on all available roads.