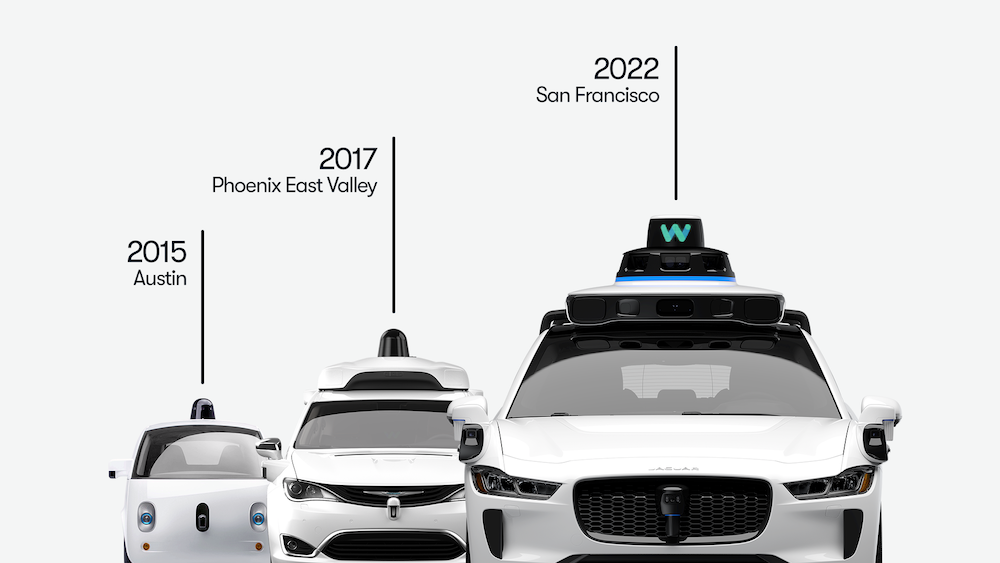 Google's sibling company Waymo is now testing fully autonomous vehicles — with no human driver behind the wheel — in San Francisco, the company announced March 30.
Waymo first started offering rides in its autonomous vehicles in San Francisco to its employees in February 2021 and the the general public in August 2021, but these all had safety drivers behind the wheel. Currently Waymo's fully autonomous rides in San Francisco are limited to the company's employees, but if its previous track record holds, it should begin offering fully autonomous rides to the general public later this year.
"We're particularly excited about this next phase of our journey as we officially bring our rider-only technology to San Francisco—the city many of us at Waymo call home," Waymo co-CEO Tekedra Mawakana said in a statement. "We've learned so much from our San Francisco Trusted Testers over the last six months, not to mention the innumerable lessons from our riders in the years since launching our fully autonomous service in the East Valley of Phoenix. Both of which have directly impacted how we bring forward our service as we welcome our first employee riders in SF."
This is the first time any company is simultaneously running fully autonomous ride-hailing operations in multiple cities, Waymo noted. The company has offered rides in its autonomous vehicles in the East Valley of Phoenix with safety drivers on board starting in 2017, and introduced fully autonomous public rides there in 2020. Waymo now announces that it will soon expand operations in Phoenix to its downtown area, first starting with trips for Waymo employees with safety drivers behind the wheel with the goal of opening up rides to the public soon after.

"Building a safe, robust, and generalizable autonomous driver—the Waymo Driver—whose capabilities and performance transfer well between geographies and product lines is our main focus," Waymo co-CEO Dmitri Dolgov said in a statement. "Just as our previous experience allowed us to deploy our 5th-gen Driver in San Francisco quickly and with confidence, the combination of our experience in San Francisco and Phoenix's East Valley, grounded in millions of miles of real-world driving and boosted by billions of miles driven in simulation, is already guiding our progress in Downtown Phoenix and sets us up for future expansion of our fully autonomous ride-hailing service."
So far Waymo's testing in San Francisco has helped refine its self-driving system in numerous ways, the company noted. For instance, researchers there have now adjusted its braking patterns to handle San Francisco's many four-way stops more smoothly; tweaked how it drives on San Francisco's many steep hills to provide a more comfortable, natural riding experience; and are prioritizing parking lots for pick-up and drop-off points, which provides riders with trusted locations to hail a ride and preserves curb space for other road users, which is particularly important in a city as dense as San Francisco.
"We acutely feel the challenges of San Francisco's roadways—where hundreds of people are severely injured every year and 33 people lost their lives in 2021 —along with the opportunity for autonomously driven vehicles to improve the safety of these very roads," Mawakana said in a statement. "That's why we're determined to be good neighbors—to have a meaningful presence in San Francisco, not merely be present. We engage closely with the city, nonprofits, and community groups, including The Richmond District Neighborhood Center, LightHouse for the Blind and Visually Impaired, and the SF LGBT Center. These relationships have helped us better understand the community values, accessibility needs and transportation priorities of San Franciscans."