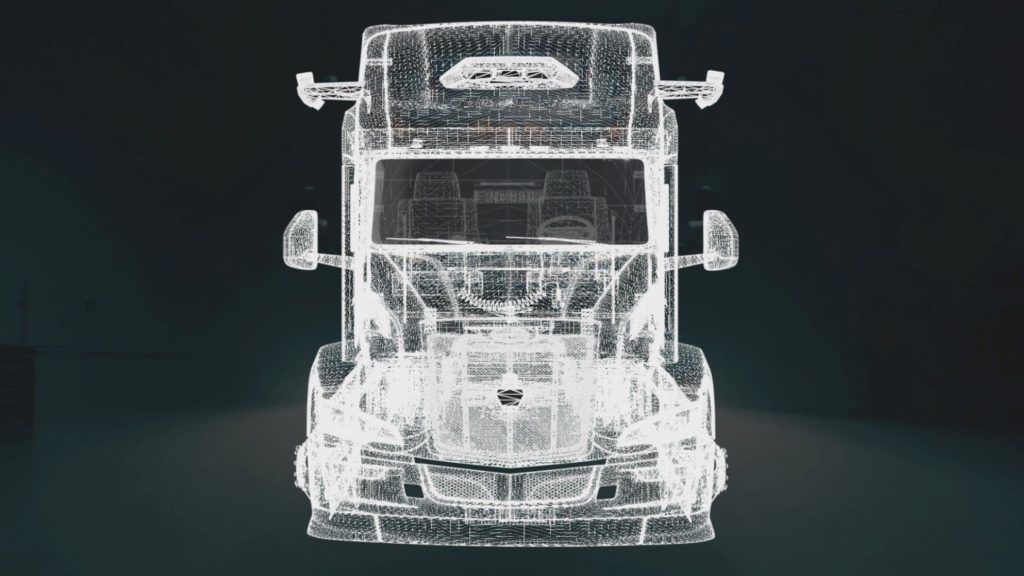 At CES 2023, Canadian autonomous vehicle technology startup Waabi publicly exhibited its newly revealed autonomous truck for the first time. In November, the company unveiled the next generation Waabi Driver that powers it. 
The Waabi Driver combines the company's "AI-first" autonomy stack software along with sensors and compute hardware. They form a solution designed for factory-level OEM integration, large-scale commercialization, and safe deployment. 
Founded in 2021 by AI pioneer and former Uber ATG Chief Scientist Raquel Urtasun, Waabi aims to employ a groundbreaking AI-first approach to autonomy enabling the company to dramatically accelerate the path to commercialization for the self-driving trucking industry. Urtasun is aided in this mission by company leaders like Chief Commercial Officer Vivian Sun, Head of Hardware Eyal Cohen, Head of Operations Koabi Brooks, Head of Policy and Public affairs Sam Loesche, and Senior Director of Software Engineering Daryn Nakhuda.
The company announced today that Volvo Group Venture Capital has made a strategic investment in the company, joining other investors including Khosla Ventures, Uber, Radical Ventures, 8VC, OMERS Ventures, and BDC that believe in its approach.

"Partnerships and investments are key to commercializing autonomous transport solutions at scale," says Nils Jaeger, President of Volvo Autonomous Solutions. "We welcome Volvo Group's decision to invest in companies like Waabi who are building the new transport ecosystem."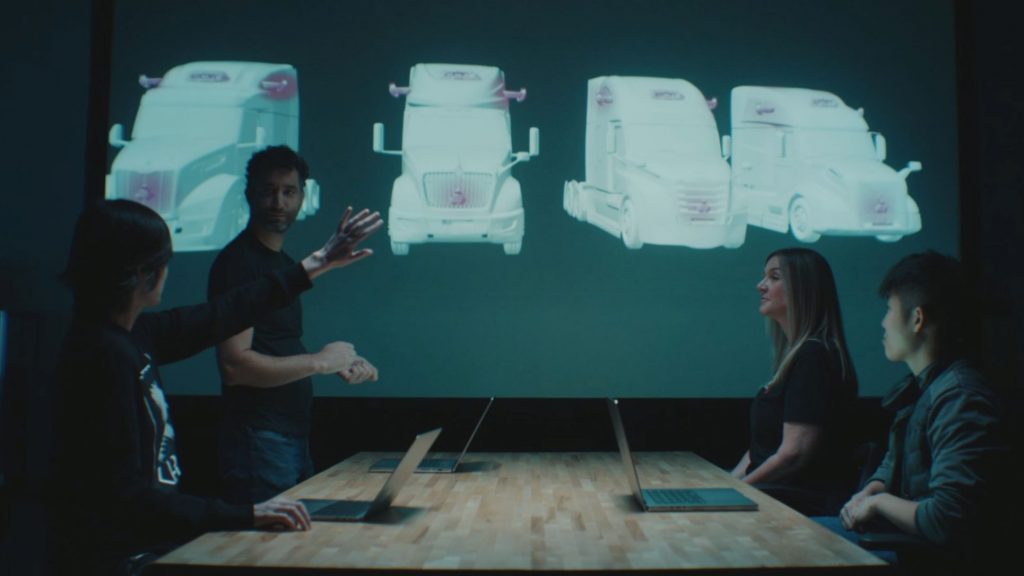 The new funding comes at a time when the trucking industry is facing unprecedented challenges with driver shortages, increased freight demand, and long transit times. As part of this investment, Waabi will work with the Volvo Group to explore ways to cooperate and unlock opportunities for global commercialization.
"Autonomy will one day transform trucking and logistics, but the self-driving industry has not solved this challenge, yet," said Urtasun. "Our AI-first approach is the key to unlocking this reality at scale. Volvo Group's investment in Waabi marks the next step in our journey, particularly around our shared commitment to safety."
The company's efforts also got a boost in October, when it hired its first Head of Transportation. Dustin Koehl is a 16-year trucking industry veteran and most recently led Over-The-Road Operations for U.S. Xpress Enterprises. He's one of the first trucking executives to ever join an autonomous vehicle company. This is a noteworthy hire for Waabi and the entire transportation space, and it shows tremendous progress for the company's move toward commercialization. Dustin will bring his expertise to lead Waabi's fleet and transportation efforts.
The Waabi Driver is an end-to-end trainable system that automatically learns from data, speeding up development dramatically and enabling it to learn the complex decision-making needed for operating on the road safely. This contrasts with the traditional approach that the company describes as "brittle, overly complex, and requires painstaking manual code adjustments."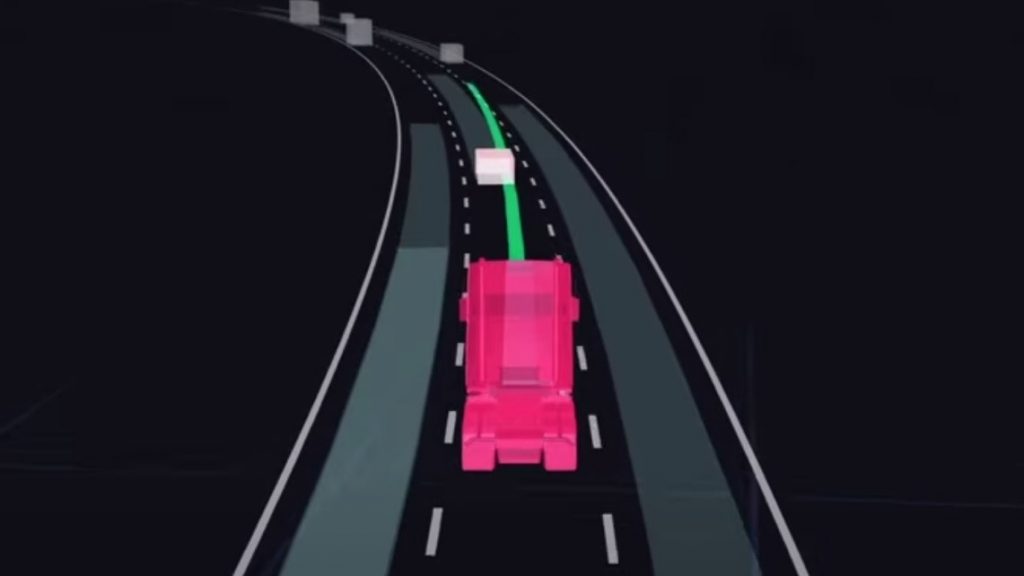 Its AI-first approach is empowered by Waabi World, which the company describes as the ultimate school for self-driving. It exposes the Waabi Driver to the vast diversity of scenarios needed to hone its driving skills, including both common situations and safety-critical edge cases.
This would otherwise take thousands of self-driving vehicles driving millions of miles each to experience these situations on the road. Its approach is said to drastically reduce the need to drive in the real world, resulting in a solution that is much more sustainable—and both smarter and safer before the wheels even start turning. On-road driving is primarily reserved for the final step of development—validation and verification—a major paradigm shift, according to the company.
Waabi stresses that its Driver is AI-first but that doesn't mean it is a black box that no one can understand—a common complaint in the industry. The autonomy stack is modular and produces intermediately interpretable representations, allowing traceability and validation of decisions it makes.
To unlock autonomy at scale, the Waabi Driver boasts superior generalization capabilities so it can safely apply learned skills to unseen scenarios and new geographies without ever having driven them before. These capabilities lay the foundation for scalable operations by quickly unlocking new autonomous trucking routes.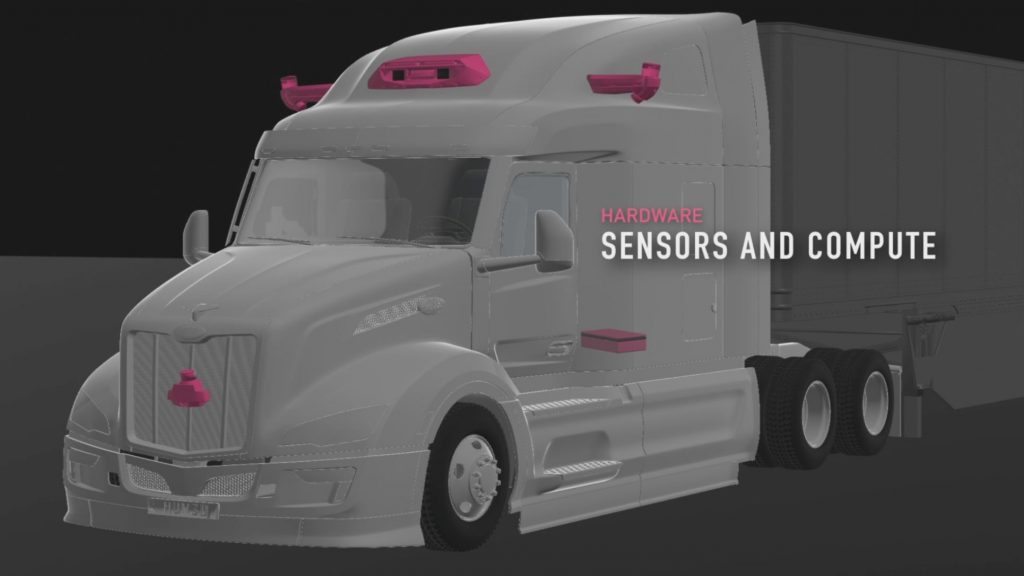 The Waabi Driver is purpose-built with production intent out of the box. It's adaptable to multiple redundant truck platforms and easily integrated on the assembly line with no disruption.
Its hardware solution is plug-and-play, lightweight, simple to maintain, and aerodynamic to maximize efficiency. It employs multiple sensors such as lidars, cameras, and radars for increased redundancy and safety. Leveraging the sensor simulation capabilities within Waabi World, the company is able to streamline sensor selection, integrate the latest technology quickly, and ultimately deliver the most flexible solution for our OEM partners.