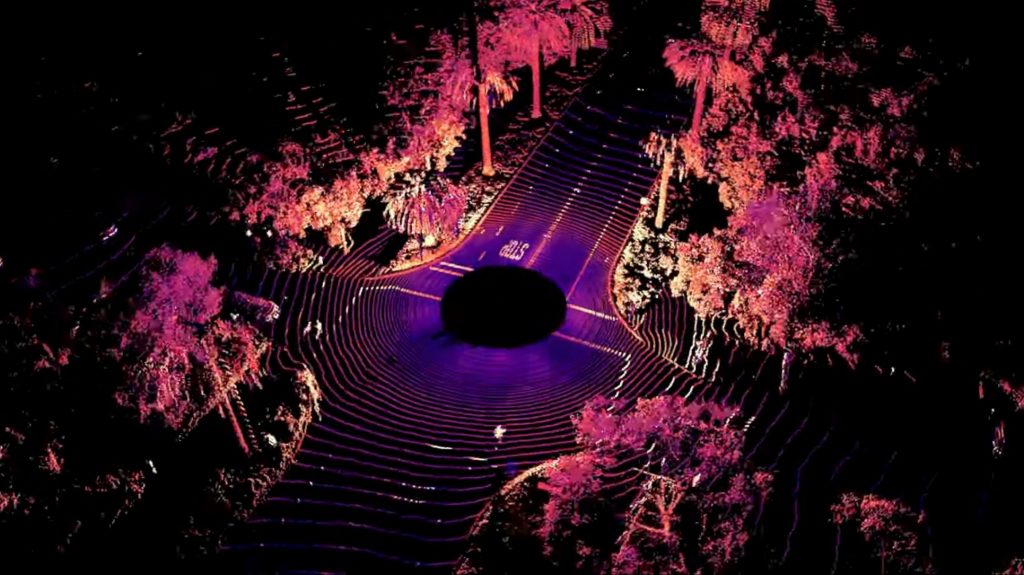 This week Ouster, Inc. launched on video its newest OS series scanning lidar sensors, REV7, powered by its next-generation L3 chip. The REV7 series features the new OSDome sensor for industrial and smart infrastructure applications as well as upgraded OS0, OS1, and OS2 sensors that deliver double the range, enhanced object detection, increased precision and accuracy, and greater reliability.
"The promise of digital lidar is that year after year, with new chips like L3, our customers benefit from an ever-improving lineup of sensors that follows the exponential performance path of Moore's Law," said Ouster CEO and Co-founder Angus Pacala. "Digital lidar never stops improving—and doubling the range of our existing sensors while adding the OSDome is truly unprecedented and is only possible with a digital architecture. REV7 is our biggest leap forward in performance and features yet, and positions us to serve a wider set of use cases and win new customers in all of our target verticals."
Ouster's new L3 system-on-chip brings back-side illumination—the same imaging technology that revolutionized the digital camera industry—to the high-performance lidar industry. The chip boasts 125 million transistors and a maximum computational power of 21.47 GMACs (grids meet autonomic computing) for better digital signal processing and more features. With the improved on-chip processing, the L3 can count about 10 trillion photons per second and produces up to 5.2 million points per second.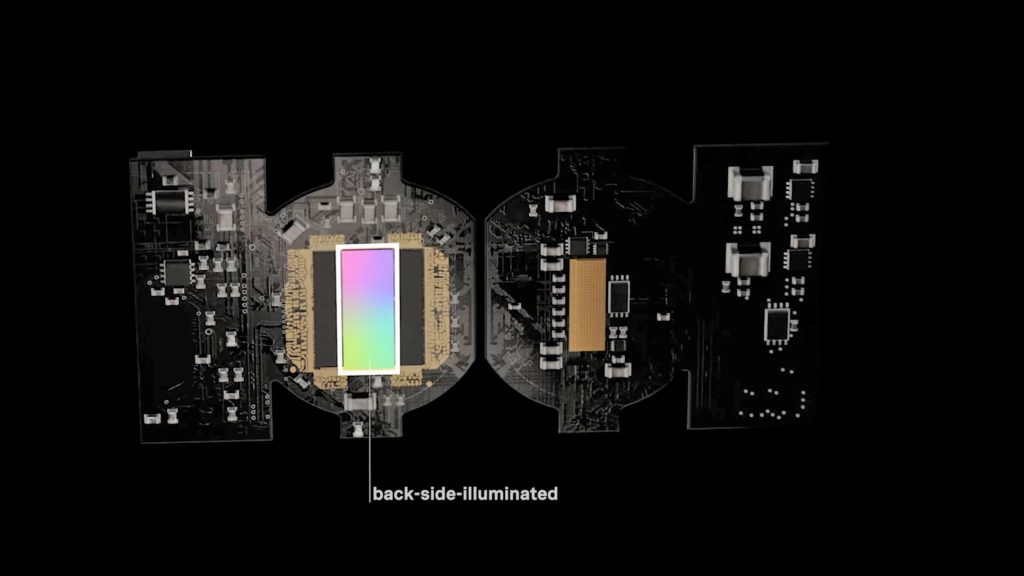 "With the L3, we are delivering the largest performance upgrade that any lidar company has ever delivered to an existing product line," said Pacala, during the launch. "The L3 chip is our demonstration of exactly what digital technology is capable of. The L3 is the first lidar chip to feature a backside illuminated SPAD (single-photon avalanche diode) detector, the most advanced semiconductor imaging technology available today."
As a result, the REV7 sensors see more, over longer ranges, and with greater precision for improved mapping, more accurate obstacle detection, and safer autonomous operations. Upgrades increase their maximum operating temperature, reduce their power draw, and double their resistance to shock and vibration while maintaining the same small, lightweight, and power-efficient form factor design of previous generations.
In addition to the new backside-illuminated L3 chip with a 10-times increase in photon sensitivity, REV7 OS series spec highlights include a 2-times range increase across all sensors up to 200 m (656 ft) at 10% reflectivity.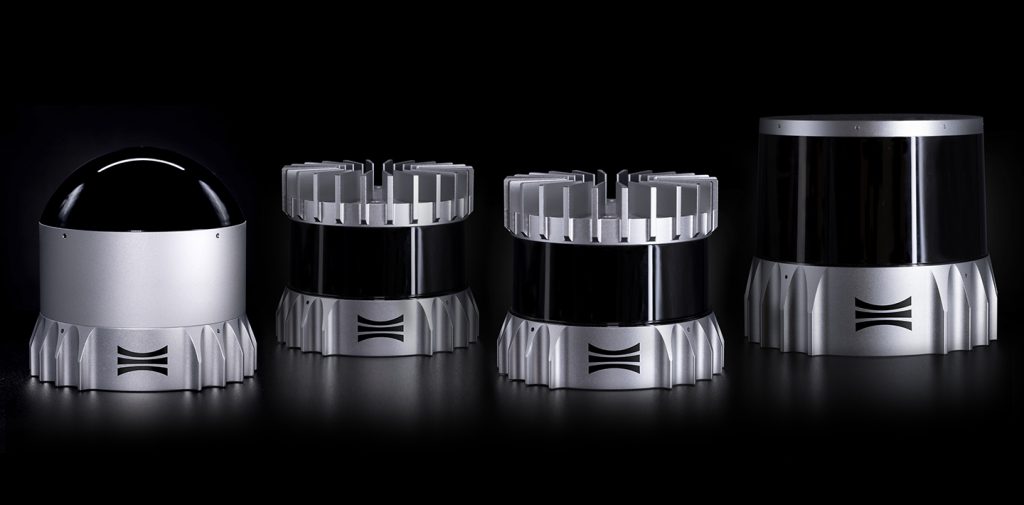 The execs on the tech
With the extended range of REV7, Ouster says it is unlocking an all-new category of long-range and higher-speed use cases that are essential for many robotaxi, shuttle, bus, and truck operators. The 10-times signal improvement of the L3 chip means that the REV7 can better detect objects closely surrounding the vehicle as well as at a distance.
Pacala emphasized the REV7's enhanced range and object detection during the launch.
"On a 10% reflective target such as a person dressed in black clothing, our short-range OS0 sensors can now see up to 30 meters, our mid-range OS1s can see up to 90 meters, and our long-range OS2s can see dark objects up to 200 meters away with a maximum range of over 400 meters," he said.
He also focused on the sensors' increased precision and accuracy.
"The clean crisp point clouds produced by the REV7 are exactly what our surveying and mapping customers are looking for to create archival quality 3D maps and digital twins," he said. "In combination with the 10-times improvement and sensitivity, the precision improvements in REV7 make it easier for customers to map thin objects like power lines and fences; improve the performance of perception algorithms to classify drivable space, pedestrians, and signage; and help customers with centimeter-level navigation such as autonomously hitching a trailer to a truck.
Mark Frichtl, Ouster CTO and Co-founder, highlighted the REV7's mechanical and electrical system improvements for enhanced reliability in harsh environments.
"With the new componentry, we've expanded the thermal operating envelope of our REV7 sensors by 10°C (+18°F), reduced their power draw, and doubled their resistance to shock and vibration," said Frichtl.
All REV7 sensors feature about 95% automotive grade components, he added, featuring an upgraded FGPA (field programmable gate array) from partner Xilinx. This means that they are purpose-built for production-scale fleets. The series brings high resolution for short-, mid-, and long-range applications and 1000BASE-T1 automotive Ethernet.
"With the new automotive-grade FGPA, the REV7 sensors have four times the computational power for enhanced digital signal processing," he said.
All of the upgrades were possible with no change to the footprint or the height of the sensor or to the structure of the data output. This means customers are able to quickly integrate our new sensors without system redesigns.
Each sensor undergoes a series of industry-leading operational endurance tests for shock, vibration, and water ingress, as well as hot and cold power temperature cycling.
"Thanks to this, our sensors are rated IP68/69K power-wash approved and functional when immersed in up to 1 meter in water," Frichtl added. "They are designed for cold-weather performance with operating temperatures down to -40°C (-40°F). In addition, they are tested for up to 100 g of mechanical shock, for up to 30,000 hours of continuous operations, with an average product lifespan of over 100,000 hours.
Expanding the range
The OSDome addition to the series introduces a new hemispheric FOV (field of view) for coverage and detection in industrial and smart infrastructure applications.
A small form factor means it can be installed discreetly on a vehicle body or building ceiling. By removing the blind spot on the top of the sensor, customers can monitor wide zones with a single sensor, simplifying installations and reducing system complexity. It has a hemispherical, 180-degree FOV for floor-to-ceiling coverage, 128 channels of vertical resolution, and a 20-m range (10% reflectivity) for wide area coverage.
Within the industrial vertical, the OSDome delivers floor-to-ceiling vertical visibility to warehouse AMRs (autonomous mobile robots), which have historically struggled to detect objects directly below or overhead. In the smart infrastructure market, it is designed to augment or replace CCTV and thermal cameras.
"Digital lidar is the future of the lidar industry," concluded Pacala. "The radical improvement of REV7 sensors powered by the L3 is making that future a reality today. Ouster now offers the highest performing suite of short-, medium-, and long-range sensors in the market."