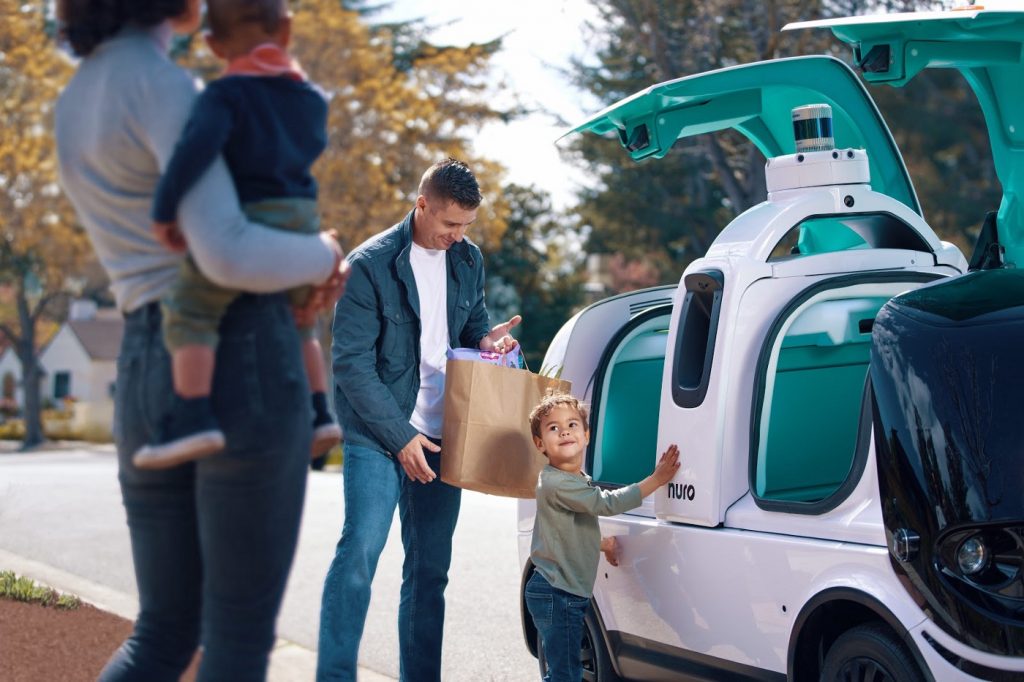 The driverless delivery service Nuro, the first company permitted to deploy self-driving vehicles on public streets in California, is now building a factory and test track in Nevada for its autonomous machines, the company announced August 26.
Nuro is investing $40 million in two commercial facilities in southern Nevada, totaling more than 125,000 square feet of space and more than 80 acres of property development. The company will break ground on these projects in late 2021 and in 2022, and the Nevada Governor's Office of Economic Development estimates the investment may generate $2.2 billion in economic impact during its first 10 years of operation.
Nuro hopes its new factory will help it make the vehicles needed to serve neighborhoods across the country. The project will create an initial 250 jobs.
"It's one thing to introduce new jobs to the state, and it's another thing to introduce high-quality careers to our community," Nevada governor Steve Sisolak said in a statement. "We're pleased to welcome Nuro to southern Nevada, and are especially excited for the careers they'll be offering that will have long-term benefits for our community."

For its new state-of-the-art test track, Nuro is taking over 74 acres of the Las Vegas Motor Speedway to build a world-class closed course testing facility. This facility will allow Nuro to test a plethora of scenarios, from avoiding kids and pets to giving bicycles the space they deserve.
"Investing in the technological advancement of autonomous vehicles will allow us to better address the pressing issue of safety on Nevada's roads," Nevada senator Jacky Rosen said in a statement. "I remain enthusiastic about these efforts in Nevada, which will provide benefits to our communities."