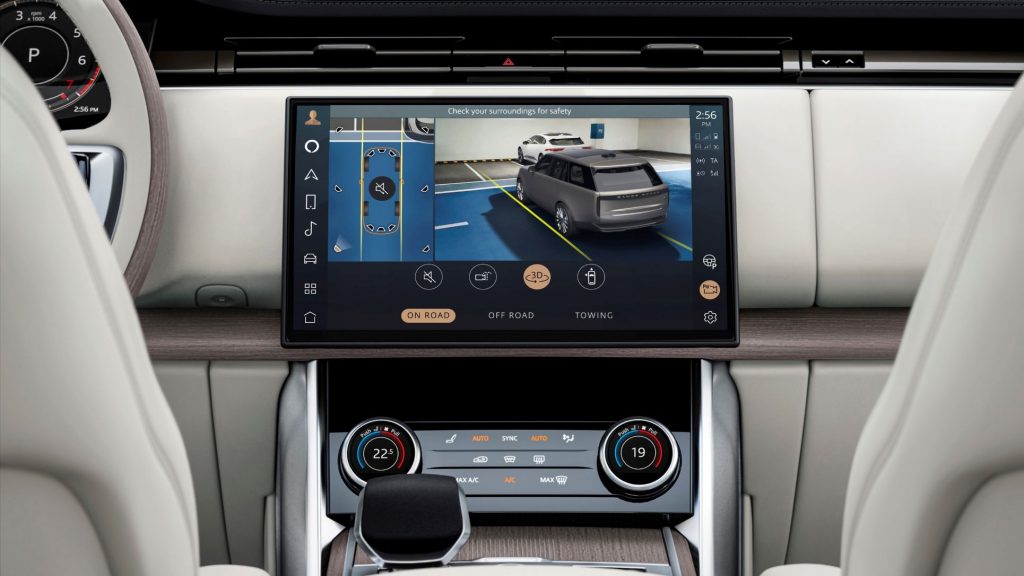 Jaguar Land Rover (JLR) is expanding its global digital capability by opening three new tech hubs in Europe, creating nearly 100 new engineering jobs to develop autonomous driving systems for its next generation of luxury vehicles. The new JLR hubs are in Munich, Germany; Bologna, Italy; and Madrid, Spain—chosen because of the availability of digital engineering skills in the areas.
The new hubs add to the existing JLR network of tech hubs in Portland, Oregon; Budapest, Hungary; Shannon, Ireland; Shanghai, China; Bengaluru, India; and Manchester, UK. Collectively, these hubs employ over 1100 engineers, forming part of JLR's nearly 9000 strong global engineering force.
Together, the nine global engineering hubs will provide services and feed data into the Advanced Product Creation Centre in Gaydon, UK, to create JLR's next-generation Jaguar and Land Rover luxury vehicles aimed at delivering a fully connected customer experience.
"We are harnessing talent in autonomous technologies around the world to develop new autonomous technologies for our future products which will deliver a truly modern luxury experience for our clients," said Thomas Müller, Product Engineering Director at Jaguar Land Rover. "Software is essential for us to deliver a fully connected experience for our clients and creating global engineering hubs will enable seamless hybrid working across several locations and ensure we harness the best talent for our business."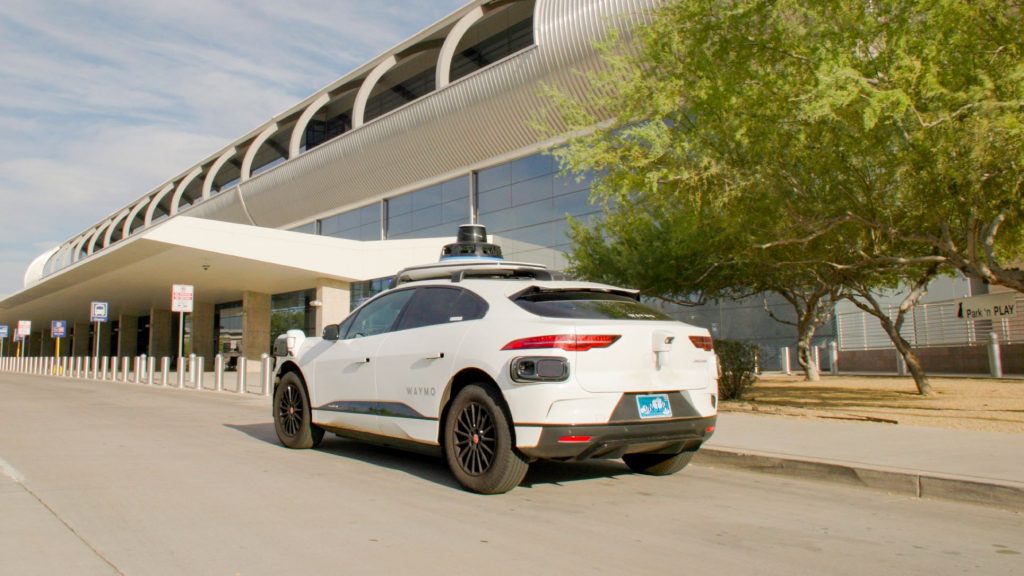 The company's highest profile in the automated vehicle space has been its collaboration with the Waymo-led program using electric Jaguar I-Paces equipped with the fifth-generation Waymo Driver. While the AV tech leader is a good partner to have, JLR hopes to start building greater internal competence with the new tech hubs, a partnership with Nvidia, and a UK-focused innovation effort with Plug and Play.
Working with Nvidia on automated driving
The creation of the three new tech hubs is said to mark the progression of JLR's multi-year partnership with artificial intelligence and computing leader Nvidia. Under the partnership announced in February 2022, JLR engineers are working to develop and deliver next-generation automated driving systems, digital services, and experiences for clients. Teams based at the new tech hubs have expertise spanning areas of autonomous technology including systems and features, software, verification and validation, and hardware.
Starting in 2025, all new Jaguar and Land Rover vehicles will be built on the Nvidia Drive software-defined platform aimed at delivering a range of driver assistance systems, active safety, automated driving, and parking systems. Inside the vehicle, the system will deliver AI features including driver and occupant monitoring as well as advanced visualization of the vehicle's environment.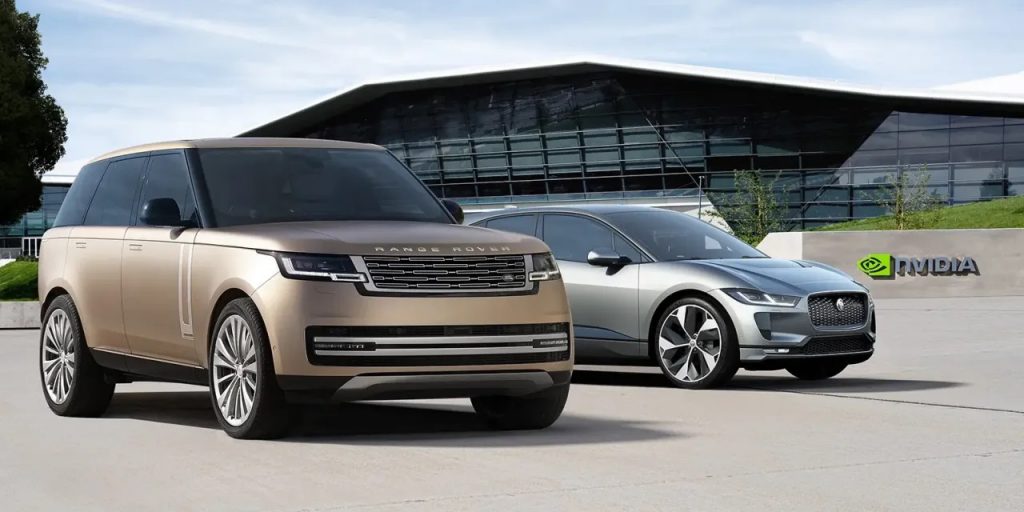 The goal is that new JLR vehicles will be built on a unified computer architecture that delivers software-defined services for greater customer appeal and more innovative business models. The combination of centralized compute and intelligent features upgraded over the air is also aimed at enhancing supply-chain management.
This full-stack solution is based on Nvidia Drive Hyperion 8 platform, which features Drive Orin centralized AV computers; Drive AV and Drive IX software; safety, security, and networking systems; and surround sensors. Drive Orin is the AI brain of the car and runs the Jaguar Land Rover Operating System, while Drive Hyperion is the central nervous system.
Plug and Play with UK focus
The new AV hubs and Nvidia partnership are part of Jaguar Land Rover's global Open Innovation strategy to explore new technologies, processes, and tools for accelerating the delivery of its Reimagine strategy. Another key effort is more UK-focused.
In June, the automaker had a kick-off event at the National Automotive Innovation Centre (NAIC) for a program it founded with Plug and Play to create an first-of-its-kind innovation hub in the UK. Some of the other key partners in the Plug and Play UK program are the Advanced Propulsion Centre, Zenzic, and the University of Warwick. The aim is to build an ecosystem of startups and scaleups, corporates, investors, and academia to explore the challenges and solutions that will define the future of the mobility sector, create jobs, and help shape the digital economy.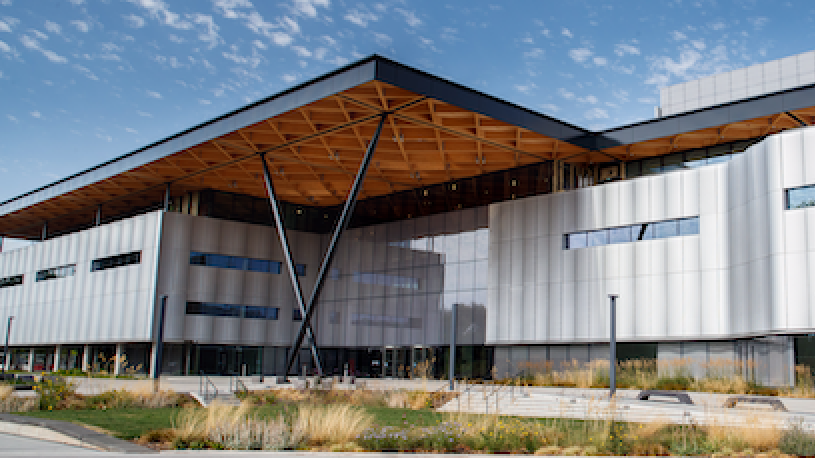 Program partner Zenzic was created by government and industry to champion the UK Connected and Automated Mobility (CAM) ecosystem and lead the UK in accelerating the self-driving revolution, with the goal of ensuring a safer, more secure, sustainable, and inclusive transport future. It already collaborates with Plug and Play to run the CAM Scale-Up program, which offers selected startups and SMEs opportunities to quickly develop innovative connected and autonomous mobility solutions.
At aZenzic CAM Scale-Up program in October, it announced selected participants that will test their technology at CAM Testbed UK facilities and gain access to world-class technical and business assistance and investment from Plug and Play. The selected innovators are Axitech (connected collision management platform), Calyo (next-generation AI-enabled perception system), Dromos (high-density urban passenger and freight transport), Eloy (software for multi-vehicle coordination), Gaist (roadscape and highway information), Oxford RF Solutions (radar vision for autonomy), and PolyChord (data science with commercial expertise to optimize use of sensors).
"As champions of the UK CAM ecosystem, our ambition at Zenzic, is that this programme continues to play a vital role in making the UK a global leader in the development and deployment of CAM technologies," said Mark Cracknell, Program Director – CAM, at Zenzic.
"Our partners become increasingly interested in the CAM space and the Scale-Up program gives startups a chance for accelerated commercialization and access to crucial funding," added Kieran Borrett, Director, at Plug and Play UK.
Jaguar Land Rover is actively recruiting for its digital and engineering opportunities here. It stresses that all roles offer hybrid working patterns in a nod to the extreme competition for tech talent in the sector.