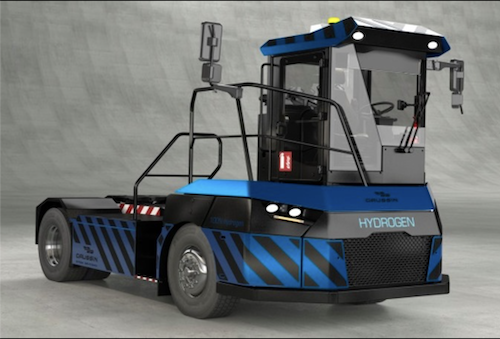 French electronic vehicle manufacturer Gaussin plans to equip its fleet of zero-emission yard trucks, heavy-duty logistics vehicles and shuttle buses with Robotic Research's AutoDrive® Autonomous Driving Kit. 
Gaussin's heavy-duty vehicles are powered by battery and fuel cells and are used in logistics centers, ports, airports, and smart cities, according to a news release. The kit will provide the vehicles with the performance needed to operate in these challenging, congested environments. 
The agreement includes multiple solutions that are part of Robotic Research's AutoDrive system. The systems are sold directly to end-users or used in Transportation-as-a-Service applications.
The first generation of these autonomous, zero-emission vehicles will be used in logistics and yard automation to increase the efficiency of goods transportation and difficult tasks such as maneuvering and reversing trailers. The vehicles enhance safety, reducing on-the-job accidents and increasing efficiencies. 

"Transportation and logistics are growing markets for autonomous vehicles and this new alliance with Gaussin will further showcase the uses of AutoDrive in safely controlling vehicles in unstructured environments," Robotic Research President Alberto Lacaze said, according to the release. "Gaussin's recent contract wins for automating ports in the Middle East and yard logistics show the capabilities and competitiveness of their electric vehicles making them prime candidates for automation."