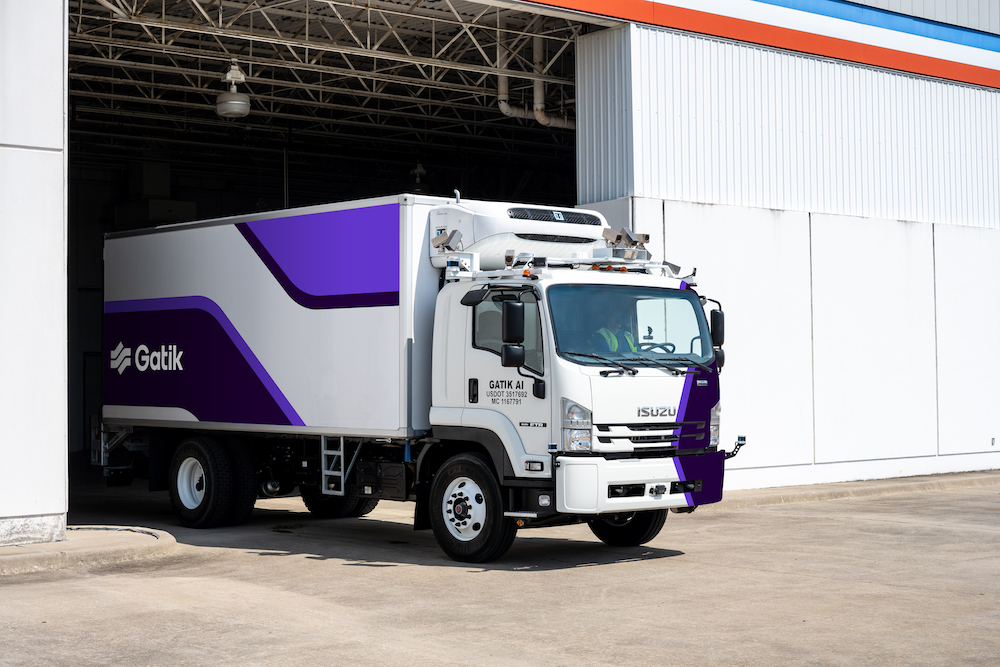 Self-driving vehicle startup Gatik is expanding its operations to Kansas following the passage of new legislation that for the first time permits deployment of autonomous vehicle in the state, the company announced May 19.
The signing of Kansas Senate Bill 313 into law by the state's governor Laura Kelly enables the deployment of fully autonomous trucks on public roads in the state. The new legislation sees Kansas becoming the 25th state in the United States to permit such operations.
"We are excited to bring our autonomous fleet to the state of Kansas, and ensure that the advantages of autonomous delivery on the middle mile can be realized by Kansans in the near-term," Richard Steiner, Gatik's head of policy, said in a statement. "We applaud Governor Kelly for taking a proactive approach to enabling the safe deployment of autonomous vehicles, and look forward to laying down roots in the state of Kansas, creating a wealth of new jobs and delivering essential goods to Kansans with speed and efficiency."
Founded in 2017, Gatik's focus is on autonomous deliveries for "the middle mile." Whereas the first mile in logistics refers to the part where products or produce are taken from a factory or farm to a warehouse, and the last mile refers to the trip to a customer's doorstep, the middle mile covers the part from a distribution center to a retail store. In 2021, Gatik became the first company to operate fully driverless commercial deliveries on a middle mile delivery route anywhere in the world with Walmart, in Walmart's home state of Arkansas.

To develop and propose the new legislation, Gatik worked closely with Walmart, as well as the Kansas Department of Transportation, the governor's office, leadership in the Kansas House and Senate and the Kansas Sheriffs' Association. Prior to commencing operations, Gatik will work closely with state and local authorities there to provide education and training sessions to law enforcement and first responders.
This new development follows a similar effort from Gatik and Walmart in Arkansas. In 2019, Walmart and Gatik proposed legislation in Arkansas to pave the way for autonomous commercial operations to commence and in 2020, the companies received the first approval ever granted by the Arkansas State Highway Commission to remove the safety driver from Gatik's autonomous trucks, following the completion of 18 months' successful operations.