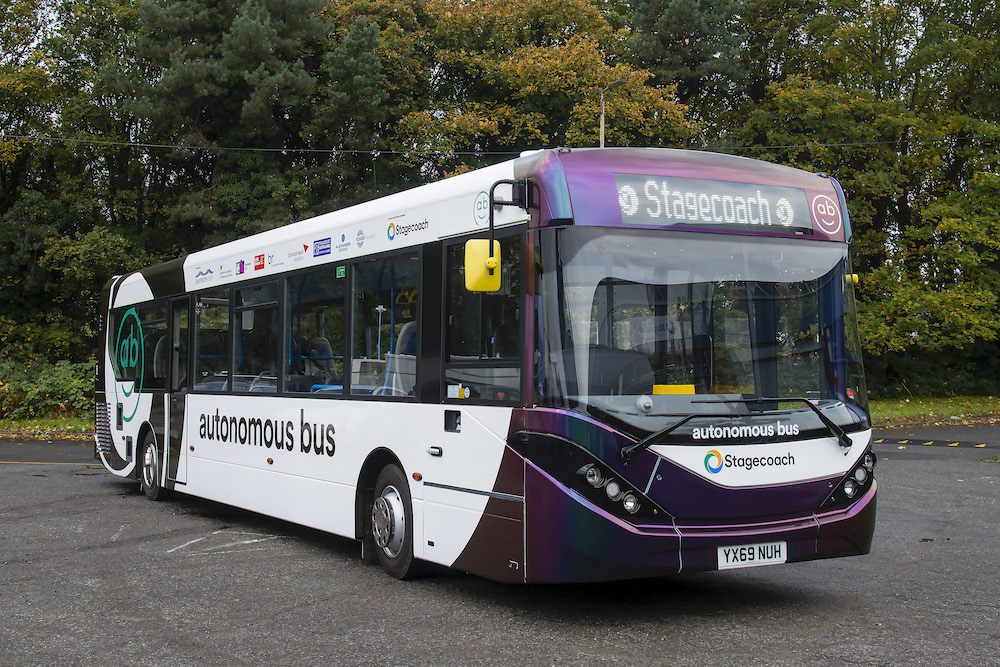 British autonomous technology firm Fusion Processing has revealed a glimpse of the first full-sized self-driving bus service in the United Kingdom to operate with Level 4 autonomy—that is, the ability to act without any human intervention in the vast majority of situations, the company announced in November.
Fusion heads Project CAVForth, which seeks to build, test and deliver Level 4 buses on United Kingdom roads in 2022. The consortium running the project includes Stagecoach, the United Kingdom's largest bus operator; Alexander Dennis, the United Kingdom's largest bus manufacturer; and highway management authority Transport Scotland.
"We are delighted to be leading on the world's most complex and ambitious autonomous vehicle program," Jim Hutchinson, CEO of Fusion Processing, said in a statement. "CAVForth is an exciting pilot service and a great demonstration of our automated vehicle technology."
The new service will be made up of four Alexander Dennis Enviro200 single-deck buses running a 28-mile round-trip route in Scotland. It will provide capacity for up to 10,000 passengers a week, connecting Fife with Edinburgh.

"We are all very excited to be marking the next major milestone in our autonomous bus project, with buses planned to be on the road in early summer next year," Sam Greer, regional director for Stagecoach in Scotland, said in a statement. The hope is the new service "will encourage more people to ditch the car, skip traffic jams and enjoy a relaxed journey in a dedicated bus lane and with new innovative state of the art technology."
The four buses are currently being fitted out with CAVstar, Fusion Processing's automated drive system. CAVstar combines radar, LiDAR and optical cameras with high-performance computer processing and AI to help the buses autonomously drive on a complext network of motorways, minor roads, bus lanes, roundabouts and junctions with and without traffic lights. 
"We believe it will be the most comprehensive autonomous bus demonstration to date," Hutchinson said in a statement.
The vehicles are also being modified to possess a second set of steering and braking systems as backup systems for increased safety.
"As the UK bus industry's innovation leader, we are constantly exploring new ways to further increase efficiency and safety," Paul Davies, president and managing director of Alexander Dennis, said in a statement. "The trial of the UK's first full-sized autonomous bus service gives us an outstanding opportunity to gain real-world experience. We are also working closely with our colleagues across NFI Group, who are developing similar, promising projects."