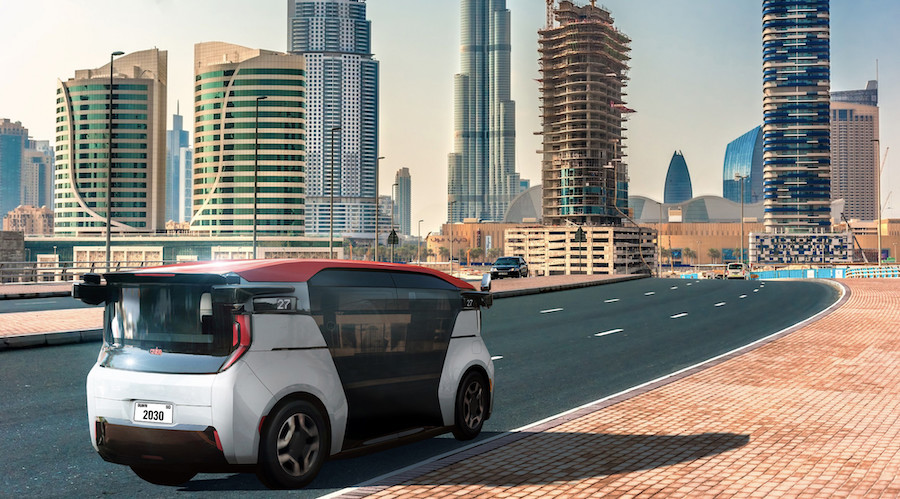 The first international commercial market for General Motors' autonomous driving subsidiary Cruise's robo-taxi service will be Dubai, the company announced April 12.
The new agreement establishes Cruise as exclusive provider of robo-taxis in the capital of the United Arab Emirates. The ultimate goal is to convert 25 percent of all trips in Dubai to self-driving transport by 2030, Dubai Crown Prince Sheikh Hamdan bin Mohammed bin Rashid Al Maktoum said in a statement. 
"The selection of Cruise was not taken lightly," Mattar Mohammed Al Tayer, head of Dubai's Road and Transport Authority (RTA), said in a statement. "We engaged in a comprehensive, multi-year process to choose the best possible partner. Cruise's technology, resources, purpose-built vehicle, automaker partnerships, approach to safe testing, and deployment and strategy give them the ability to launch safely and faster than any other company." 
The upcoming self-driving ride-hailing service will operate the all-electric Cruise Origin, which Cruise, GM and Honda are developing jointly specifically for ride-sharing. First revealed in early 2020, Cruise noted that each Origin could last for more than a million miles, six times longer than the average car, thanks to GM's Ultium batteries. Dubai will be the first city outside the United States where Cruise will commercially operate the Origin.

"The Cruise Origin will make transportation safer, a better experience, more affordable and better for the planet," Dan Ammann, CEO of Cruise, said in a statement. "Dubai and the RTA are leading the way in making this a reality for their people, and for people everywhere."
Under the agreement, Cruise will establish a new local Dubai-based company that will be fully responsible for the deployment, operation and maintenance of the robo-taxi fleet. The service is scheduled to start with a limited number of vehicles in 2023, "with plans to scale up to 4,000 vehicles by 2030," Al Tayer said in a statement.