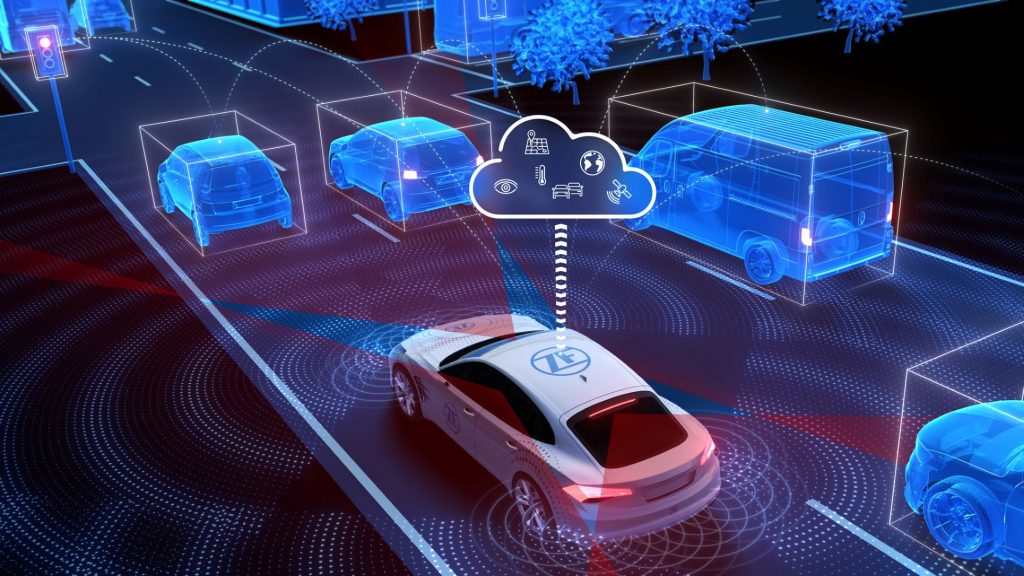 Hexagon AB today announced a key partnership with ZF Group that will advance the integration of its software positioning engine and GNSS (Global Navigation Satellite System) correction services into mass-production advanced driver assistance and autonomous driving systems (ADAS and ADS). Hexagon's safety-certifiable software positioning engine and correction services will be integrated into ZF's ProConnect connectivity platform, which enables full vehicle communication—vehicle-to-vehicle, vehicle-to-satellite, and vehicle-to-network.
At CES 2023, ZF will demonstrate in a demo vehicle from Hexagon how well and accurately the system contributes to the satellite navigation of the future. Hexagon's correction services and software positioning engine leverage dual-frequency and multi-constellation GNSS signals along with tightly coupled inertial capabilities that accommodate vehicle dynamics in all driving conditions. Their integration is vital to providing the necessary functional safety, lane-level positioning accuracy, and ISO 26262 ASIL (automotive safety integrity level) rating that ZF's automotive telematics platform requires.
"The transformative potential of autonomous mobility has been a focus of ours for years, both on-road and off-road," said Hexagon President and CEO Ola Rollén. "We're thrilled to partner with ZF, a world leader in automotive electronics and control systems, to ensure this future is safe and works reliably. The partnership is a natural next step as we continue advancing safety and automation in the automotive and transportation industries."
Hexagon's GNSS positioning technology provides a solution capable of certification to ASIL-B—level two of four in the risk-classification system—that is intended for high-volume manufacturing and global fleet scalability. Hexagon's TerraStar-X PPP (precise point positioning) correction service ensures accuracy and positioning reliability for ADAS and autonomous driving solutions.
The ZF ProConnect connectivity platform, celebrating its official world premiere at CES 2023, connects vehicles with the cloud and with the traffic infrastructure, and it is said to be one of the first on the market to meet the highest security requirements. The first major order from a vehicle manufacturer has already been received, with the product targeted for series production in 2025.
For the deployment of ADAS and later AVs (autonomous vehicles), vehicles must be able to network with the outside world in a variety of ways, according to ZF. Enormous amounts of data have to be exchanged—quickly and reliably via many different interfaces, and the company's connectivity platform is engineered to give future vehicle generations this high-end networking capability.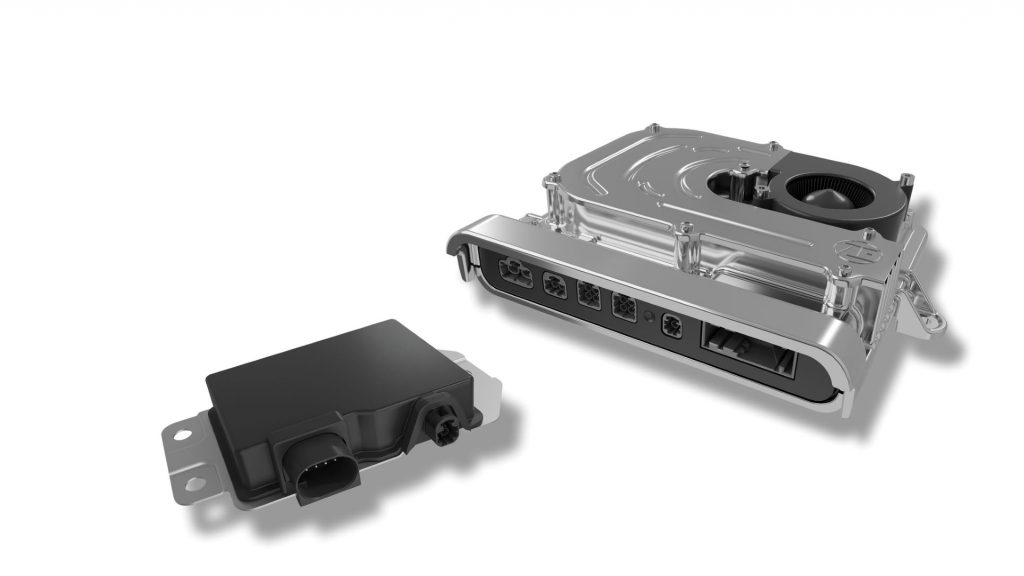 ProConnect enables communication with roadside infrastructure such as traffic lights through DSRC (Dedicated Short-Range Communication) and C-V2X (cellular vehicle-to-everything) communication. It can also receive information about a sudden end to a traffic jam behind a curve or an approaching ambulance on duty and warn the driver.
ZF's high-performance ProAI supercomputer processes the data supplied by ProConnect, combines it with existing sensor and other vehicle data, derives safe driving strategies using artificial intelligence, and passes these on as action commands to actuator systems. ProAI and ProConnect form a central piece of the puzzle for the software-defined vehicle—a basic prerequisite for the mobility of the future and its data-based business models.
ProConnect enables a range of digital services, with reliable networking of vehicles leading to enhanced comfort and safety.
It can include high-resolution map data for ADAS comfort functions for automated overtaking, which require precise positioning data. The transmission of sensor and diagnostic data also requires connectivity to report road conditions like potholes, wetness, snow, and ice to the cloud. For AVs, services such as orchestrated fleet management, interactions with smartphone apps, remote control, and communication and interaction with control centers of autonomous shuttles play an important role.
"Vehicles need V2X communication so that they can exchange with other road users, the infrastructure, and the cloud," explained Oliver Briemle, Head of AD Components & Connectivity at ZF. "With ZF ProConnect, we are also opening the door to digital business models for our customers, which are playing an increasingly important role in the software-defined vehicle."
Beyond the GNSS capabilities from Hexagon, the ZF connectivity platform networking capabilities support the LTE and 5G mobile communications standards and is Bluetooth- and WiFi-enabled, which determines a vehicle's position with centimeter precision via satellites. The high-precision localization provided by Hexagon's correction services and software positioning engine complements the vehicle's environmental sensors and enhances redundancy and safety.
Certification to cybersecurity standard ISO/SAE 21434 provides protection against external access without authorization. Thanks to modular hardware and software, ProConnect is compact and scalable at 8.6 x 6.7 x 2 in. In addition to the comprehensive connectivity solution, a much smaller ProConnect module is also available, which primarily provides satellite positioning.
The partners will demonstrate their solution, which also features Murata's IMU (inertial measurement unit), at CES in Las Vegas with rides in the Hexagon-ProConnect concept car. To learn more and register for the joint demo, visit https://www2.hexagonpositioning.com/CES-Demo-2023.