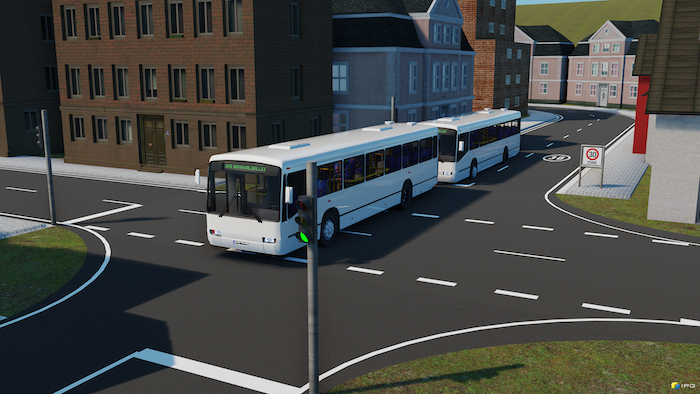 Autonomous buses could soon automatically platoon together in Munich, scientists announced June 2.
Autonomous electric buses could prove more safe, efficient and environmentally friendly than conventional buses. However, electric buses face problems when it comes to hitching on passenger trailers, a common strategy that buses use to accommodate large numbers of riders on certain days or times of day. Towing passenger trailers would require enormous amount of electric energy, and motorizing these trailers would be neither cost nor energy efficient.
Instead of towing passenger trailers, now researchers suggest autonomous electric buses can platoon closely together.
"In platooning, only the vehicle in front has to be steered by a driver — all others follow autonomously," Eric Sax, head of the Institute for Information Processing Technology at Karlsruhe Institute of Technology in Germany, said in a statement.

The buses in these platoons are not connected physically, but wirelessly via programming.
"Platooning allows us to optimally adapt bus operations to the demand, depending on the time of day or route, especially in the urban hinterland," Svenja Reiss, a mobility researcher at Munich City Utilities, said in a statement. "Since the platoons can be split and connected as dictated by demand, we can provide a tailor-made service to our passengers."
The scientists are currently developing automated platooning algorithms. They will then use this software in a prototype bus they will develop with Munich City Utilities and the Dutch electric bus manufacturer Ebusco by mid-2022.
The researchers will evaluate the prototype in a new test field for electric and autonomous vehicles north of Munich. "Our goal is to get the new vehicles on the road by the middle of the decade," Sax said in a statement.