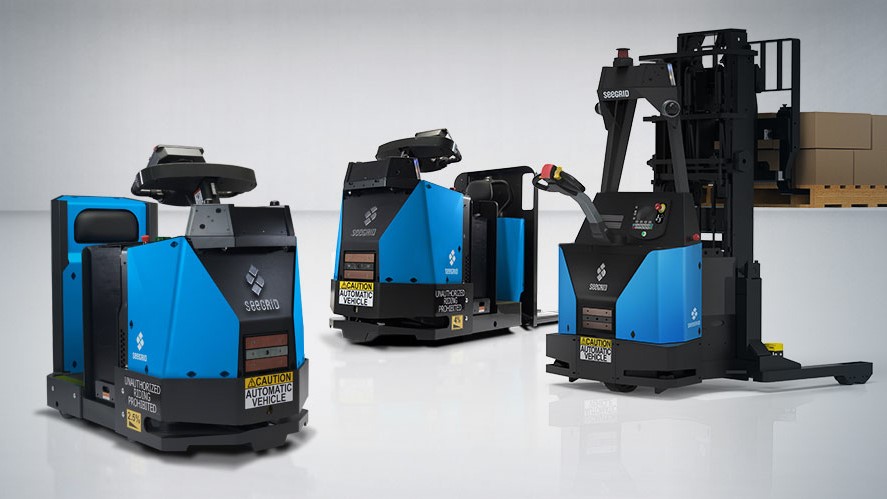 A new competitive ranking by ABI Research provides an in-depth examination of the autonomous solutions offered by 16 autonomous forklift suppliers. The global technology intelligence firm assessed vendors in the market leader, mainstream, and follower categories based on eight criteria.
"Autonomous forklifts are autonomous mobile robots that can move freely without relying on surrounding infrastructure, as all players use either vision simultaneous localization and mapping (SLAM) or laser SLAM for navigation through two-dimensional and three-dimensional light detection and ranging as well as stereoscopic cameras," explained Malik Saadi, Vice President at ABI Research.
However, fewer than 1% of the deployed forklifts today are autonomous, according to Saadi.
"During the pandemic, the need for autonomous material handling at high payloads had risen significantly due to supply chain disruptions and labor shortages," he said. "As more and more end users adopt autonomous forklifts and taste their benefits, the market is expected to undergo robust growth."
A total of eight criteria were chosen for the analysis and segmented across innovation and implementation clusters. These include vehicle solutions across three major categories of autonomous forklifts (reach truck, counterbalance stacker, and pallet truck); the level of maturity in navigation solutions, fleet management, and orchestration; and the vendors' integration and optimization capability. The report evaluates the vendors' revenue and funding, customer reference, regional presence, distribution networks, and technology partners.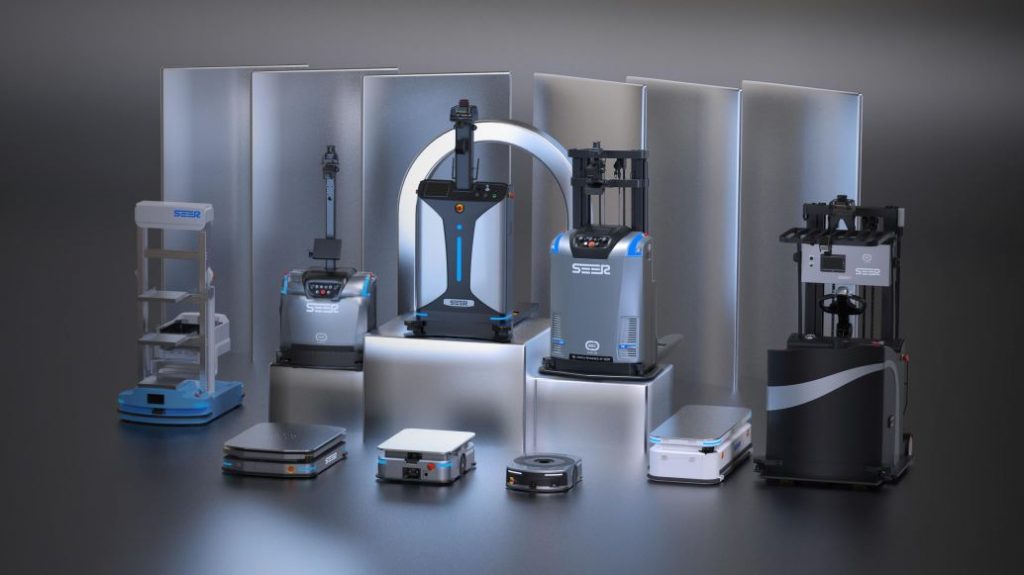 Balyo, Teradyne, Seegrid, and Seer were judged the top four market leaders.
In addition to its advanced navigation capabilities, Balyo has industrial partnerships with two of the largest forklift manufacturers in the world in Kion and Hyster-Yale, extensive distribution networks through Körber, Clevertech, and Ulma, and a strategic partnership with Amazon. Teradyne excels in implementation due to the brand awareness of its subsidiaries, Universal Robots and Mobile Industrial Robot. Seegrid's continual focus on heavy-load material handling enables the company to differentiate itself from the market. SEER's credentials come mainly from hardware innovation, where the company's Arm-based controller can perform on-robot navigation while meeting all critical functional safety standards. As a result, its robots no longer need a safety programmable logic controller.
The companies ranked in the mainstream category were Vecna Robotics, ABB, VisionNav Robotics, Agilox, Toyota Motor, Standard Robots, ForwardX Robotics, Geek+, and Gideon. In the followers category were Hikrobot, DS Automotion, and Lanxin Technology.
Interestingly, Saadi pointed out that all vendors develop robotics controllers, fleet management, and other optimization software that integrate with existing industrial, manufacturing, and warehousing software such as ERP (enterprise resource planning), MES (manufacturing execution system), WES (warehouse execution system), and WMS (warehouse management system) offerings.
The findings are from ABI Research's Autonomous Forklift System Vendors competitive ranking report, part of the company's industrial, collaboration, and commercial robotics research service that includes research, data, and analyst insights. Based on extensive primary interviews, the company's competitive ranking reports present an in-depth analysis of key market trends and factors for a specific technology.