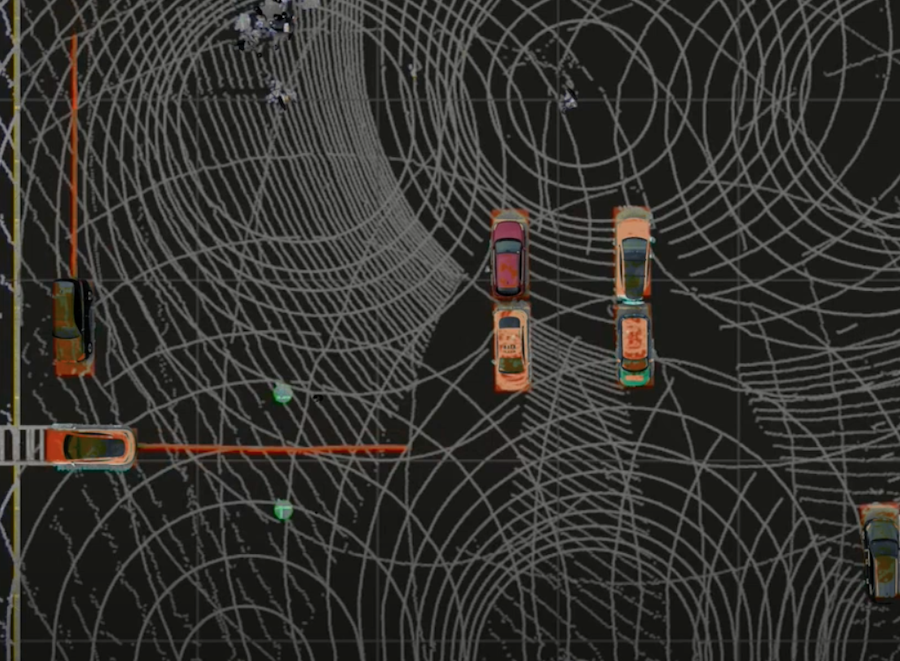 With its new Level 5 Control Tower (LV5 CTRL TWR), Seoul Robotics is focused on using infrastructure to achieve full autonomy—and removing the need for sensors on individual vehicles. 
LV5 CTRL TWR is a mesh network of sensors and computers on infrastructure that guides vehicles autonomously, Seoul Robotics co-founder and CEO HanBin Lee said. It is currently being tested through a collaboration with BMW. 
By placing sensors equipped with the company's 3D perception software around the vehicles, such as on traffic lights, buildings and highway overhangs, the system can fully capture the environment and communicate with other sensors and the 4/5G systems that come standard on vehicles. LV5 CTRL TWR collects the 3D data and then automates the vehicles using V2X communications. 
"Autonomous mobility has historically faced numerous barriers to entry: it's cost-prohibitive because it used to require placing individual sensors on each vehicle. It has questionable safety because of perception challenges and lacks intelligence because vehicles currently cannot fully perceive and anticipate obstacles, nor can they communicate with one another," Lee said. "We're solving these challenges by leveraging the surrounding infrastructure instead of the vehicle itself. This approach, which we call Autonomy through Infrastructure, has incredible potential to move autonomous mobility forward."

The Pilot 
Seoul Robotics began a pilot with BMW using this technology two years ago, Lee said. The solution is now in the early stages of deployment, automating last mile fleet logistics at BMW's manufacturing facility in Munich.
Leveraging hundreds of LiDAR sensors, making it what Lee describes as the largest deployment of its kind, LV5 CTRL TWR moves vehicles from the factory floor to a parking structure without human involvement. This allows BMW to increase operational efficiency as well as safety. 
How it Works  
LV5 CTRL TWR can automate vehicles from multiple vantage points, such as behind a truck and around corners, and also can predict trajectories. This eliminates blind spots, which are a challenge for on-vehicle LiDAR systems. The technology gives vehicles a broad understanding of the environment and what's going on around them, reducing accidents. The system can move hundreds of vehicles at once without added cost, ensuring they can drive slower or take longer routes when necessary to improve safety. 
What makes all this possible?  SENSR™, Seoul Robotics' 3D perception software. The perception platform is both sensor agnostic and able to leverage deep learning AI for enhanced tracking, detection and prediction capabilities within centimeter accuracies. 
The flexible system can mix and match different makes and models of 3D sensors to ensure LV5 CTRL TWR has an accurate understanding of the environment. 
Overcoming Weather Challenges 
This is a first-of-its kind system, Lee said, so of course the team faced challenges during the development process. One of the biggest was getting it to work seamlessly in an outdoor environment, even in rain and heavy snow.  
"That has never been done before," Lee said. "Unlike indoor settings where you have more control, automating vehicles through infrastructure in outdoor environments requires solutions for variables like inconsistent lighting and inclement weather." 
Next Steps 
Beyond working with BMW, Lee sees potential in the technology to transform operations for a broad range of business applications.  
"We're currently in talks with other OEMs as well as trucking logistics companies to install these systems," he said. "We also see massive potential for vehicle distribution centers and car rental companies, applications with a fleet of vehicles where LV5 CTRL TWR can guide their movement within a controlled environment."