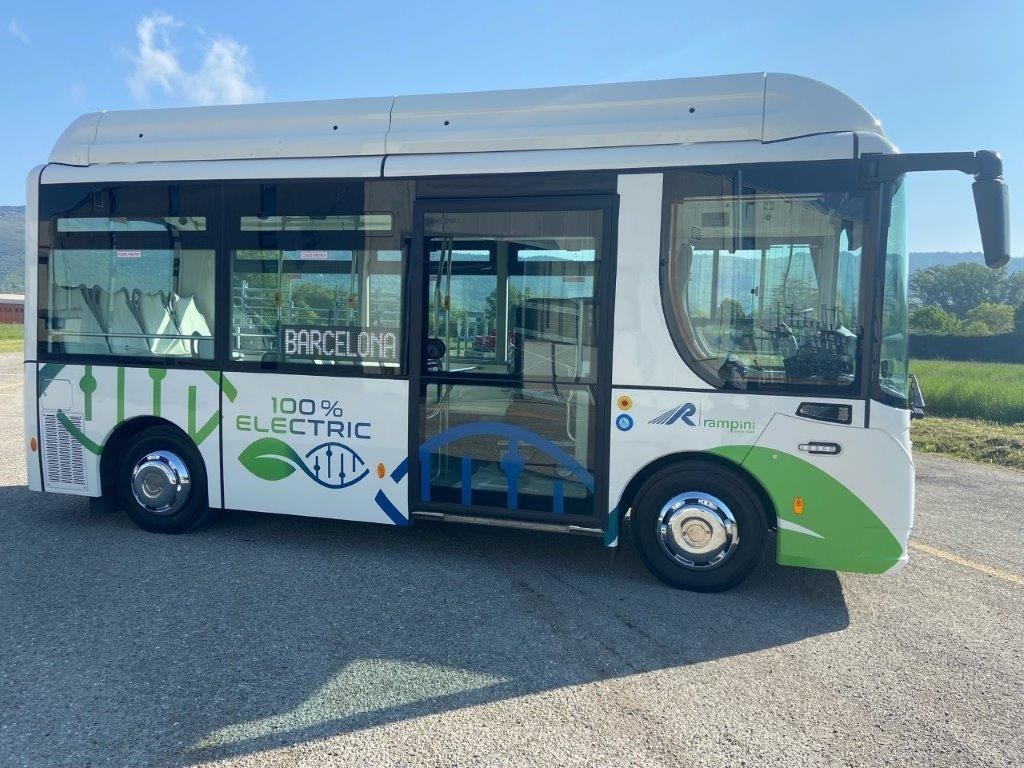 Autonomous technology company Perrone Robotics is teaming up with Italian bus manufacturer Rampini to develop automated electric buses, the companies announced Oct. 12.
The new partnership will unite Rampini's 6-meter electric buses with Perrone's TONY (TO Navigate You) autonomous vehicle kit for zero-emissions passenger mass transit applications. In 2019, TONY enabld the world's first shuttle to operate on public roads with Level 4 autonomy—that is, the ability to act without any human intervention in the vast majority of situations.
"We are grateful to Perrone for having chosen Rampini as a partner for the launch of this new project with the new 6-meter bus called Sixtron," Rampini's general manager, Fabio Magnoni, said in a statement. "A few years ago, we decided to focus on electric buses instead of diesel and the interest from customers across Europe was tremendous. Offering an electric bus means that we can provide fleet operators with a reliable and cost-effective solution with zero emissions. With this new partnership we can combine attention to the environment with a futuristic vision of mobility."
Rampini's Sixtron buses offer features such as low floors and numerous seating configurations. The vehicles are fully homologated for operation in Europe and will be offered in the United States in conjunction with Perrone for pilot applications in 2023. (A homologated vehicle is one that has passed numerous roadworthiness tests, design specifications, and minimum equipment requirements to verify and validate that it will be safe.)

The planned buses will have the option of operating in three different modes—manual driving mode; manual operation with automated driver assistance, including forward collision avoidance, blind spot detection, lane keeping and adaptive speed control; and fully autonomous operation for defined maps or zones of operation.
"We are excited to be working with a company that shares our mission of moving mobility forward in a safe and immediately capable manner," Perrone Robotics' founder and CEO Paul Perrone said in a statement. "The combination of Perrone's AV kit with Rampini's buses combine to meet the demand we see around the world for zero-emissions transportation in safety-certified platforms combined with an aesthetic eye for futuristic low-floor passenger transit buses."