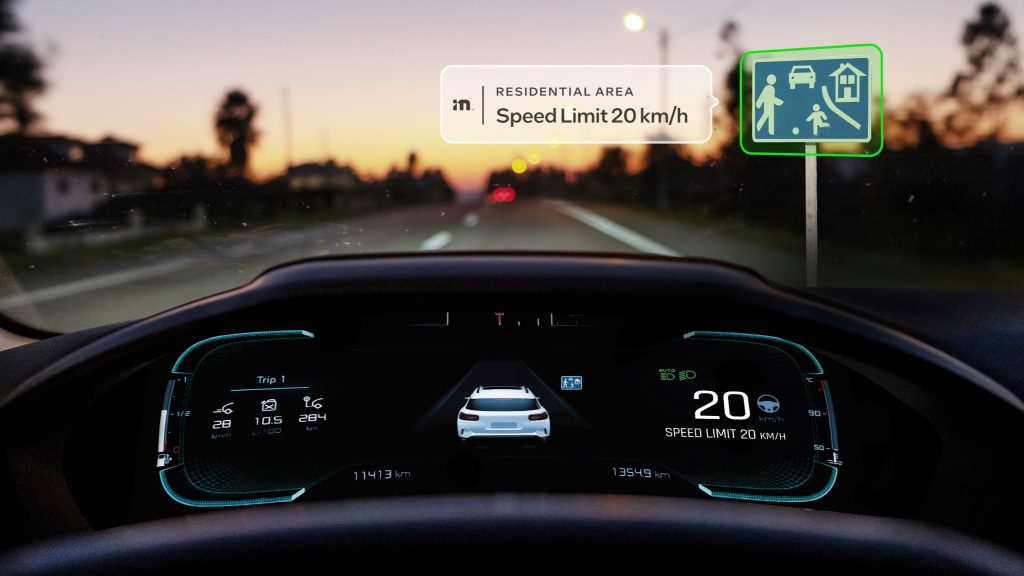 Mobileye has introduced what it says is the world's first vision-only ISA (intelligent speed assist) solution for global automakers that must meet the new European Union GSR (General Safety Regulation) requiring automatic sensing of speed limits in all new vehicle models without relying on a third-party map and GPS data. From July 2024, all new passenger vehicles sold in the EU must be able to detect speed-limit signage in harsh weather and adverse lighting conditions and respond actively or alert passively when posted limits are exceeded.
Speeding contributes to one-third of fatal vehicle crashes in EU member states, according to the European Commission's European Road Safety Observatory. Experts believe the new regulations could reduce collisions by as much as 30% and fatalities by up to 20%.
The Mobileye ISA system is expected to be integrated by a major global auto group into two vehicle brands for models going on sale in Europe later this year, with three other global automakers following close behind in 2024 and beyond. Six independent labs across five different European countries have tested and confirmed that Mobileye's ISA software meets or exceeds the EU's required standards, with additional testing and certification underway.
"This is a major accomplishment for Mobileye because we've proven to the industry not only that achieving GSR-compatible vision-only ISA is possible, but also that it performs better than traditional map-based solutions," said Dr. Gaby Hayon, Executive Vice President of Research and Development at Mobileye.
Current alternatives rely on a combination of cameras and low-resolution maps to meet the EU standards, a solution that typically brings higher costs with complexity and integration efforts while providing less reliable performance. The new Mobileye EyeQ platform software is certified for use in all 27 EU countries as well as Israel, Norway, Switzerland, and Turkey. It allows OEMs whose vehicles already integrate the supplier's EyeQ4- and EyeQ6 chips to meet the new standards by updating software without any new hardware requirements.
Mobileye developed several upgrades to legacy traffic sign recognition technology to meet the GSR requirements. Traffic sign relevancy identifies whether a speed sign is relevant to a specific lane. A new classification scheme loads a "signature" of a new traffic sign to the vehicle, even for new signs that were introduced after the vehicle's manufacture. OCR-based city entrance identification is used for European-style signs. Advanced search engines find examples of rare signs in Mobileye's database and integrate them into the system. Another classifier can determine the correct speed, even when traffic signs are missing, by using different cues in the scene to detect the road type.