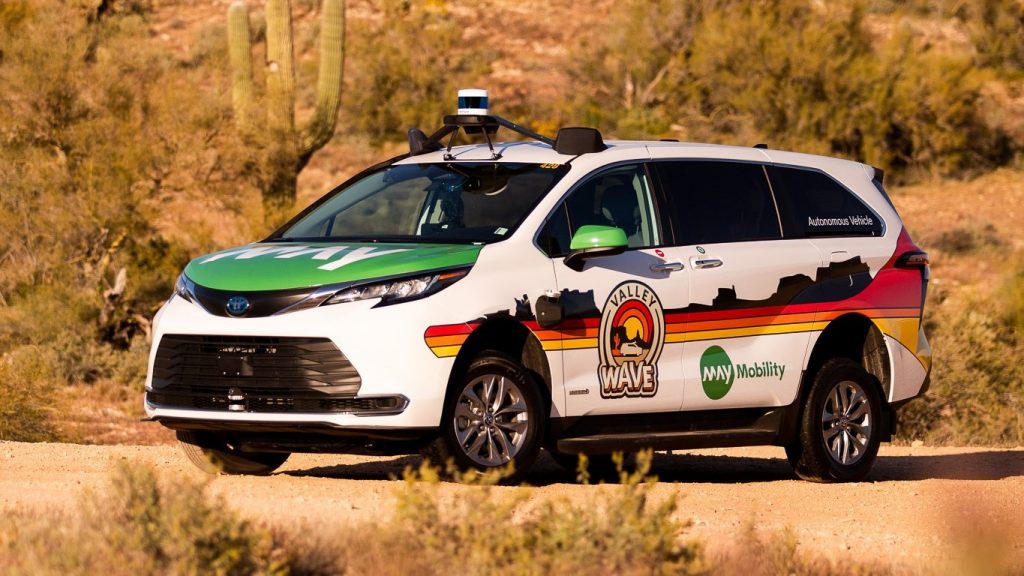 May Mobility today announced the launch of what it says is the first on-demand public transit service using AVs (autonomous vehicles) in Arizona with its launch in the retirement community of Sun City. The service will be powered by transit-tech leader Via.
The goal of the deployment is to use AVs to expand access to safe, reliable, and equitable on-demand transportation to Sun City. This launch marks May Mobility's first deployment in the Western U.S. as it aims to understand how its technology is adopted and addresses mobility challenges faced by aging adults.
"People are living longer, and we believe that aging populations stand to gain greater access to mobility with autonomous vehicle technology," said Edwin Olson, CEO for May Mobility.
May and Via believe aging populations stand to gain increased freedom and mobility from AVs and are dedicated to engaging, serving, and educating these communities to drive the adoption of innovative technologies.
"Our organizations are united by the vision that advanced technology is key to expanding access to efficient mobility for riders of all ages and needs, and we believe Sun City is a model for innovative, inclusive public transportation for other communities around the world," added Meghan Grela, Autonomous Lead at Via.
May Mobility and Via's experience operating in a mix of urban, suburban, and rural areas prepared them to optimize service for Sun City. The service will operate from resident complexes, recreation centers, grocery stores, pharmacies, and medical centers.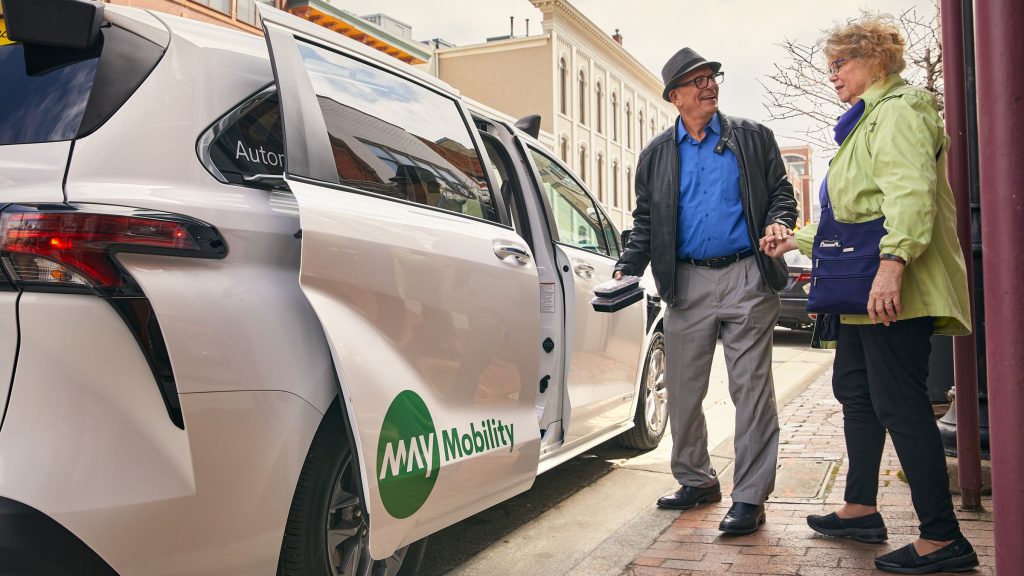 The Via partnership is just the latest for May in delivering AV solutions. The company is also working to expand the reach and efficiencies of shared and micro-transit AV projects to fill gaps in public transit systems by partnering with Moovit, a leading MaaS (mobility-as-a-service) solutions provider and creator of a popular urban mobility app.
The companies are looking to capture some of the nearly $2 trillion total addressable market that Frost & Sullivan projects for the MaaS sector.
May's AV fleet powered by its MPDM (Multi-Policy Decision Making) technology will work with Moovit's urban mobility app and on-demand reservation and routing software. The partnership will allow riders to easily plan, pay, and ride in shared AVs while providing a safe, accessible, and sustainable form of mobility.
Moovit's urban mobility app, available in 3500 cities across 112 countries, offers multimodal trip planning with real-time information. The company also offers MaaS solutions that cover planning, operations, and optimization including its Moovit On-Demand routing and fleet management software.
"We share a vision of filling in the gaps in public and shared autonomous transportation and will work diligently to provide better access to accessible and sustainable transportation," said Nir Erez, Moovit's Co-founder and CEO.
The Moovit and May collaboration is aimed at offering cities a more complete mobility package. Potential users of the future dedicated mobility app will be able to view options for taking May Mobility AVs alongside other modes of public transit such as buses or trains. Moovit is also planning to bring its On-Demand software to May Mobility's backend to further optimize its AV routes.
May is aiming to build the world's best autonomy solution with its MPDM system to help make cities safer, greener, and more accessible.
"The fundamental thesis behind May Mobility is to make public transit better than taking a personal car," said Olson. "By improving the quality and scope of our autonomy system and delivering a more efficient service, we can gradually reduce the need for personal car ownership. These strides will further enable MPDM to scale on our path to commercial driverless operations."
The third generation MPDM announced in March features improvements including increased speed, tele-assist capabilities, and improved detection accuracy. The company's autonomy stack includes its third-generation vision, next-generation pedestrian modeling, and improvements that allow the vehicle to navigate smoothly through a variety of interactions and situations. It rolled out enhanced tele-assist capabilities and version two of the company's on-vehicle traffic light detection for challenging lighting conditions such as early morning and late evening.
"We rigorously test our technology to ensure that it can handle the wide variety of factors and stimuli presented, whether on a busy street downtown or on a quiet rural road," said Jacob Crossman, Vice President of Autonomy for May Mobility. "These updates prepare May to launch driverless commercial operations by the end of the year."