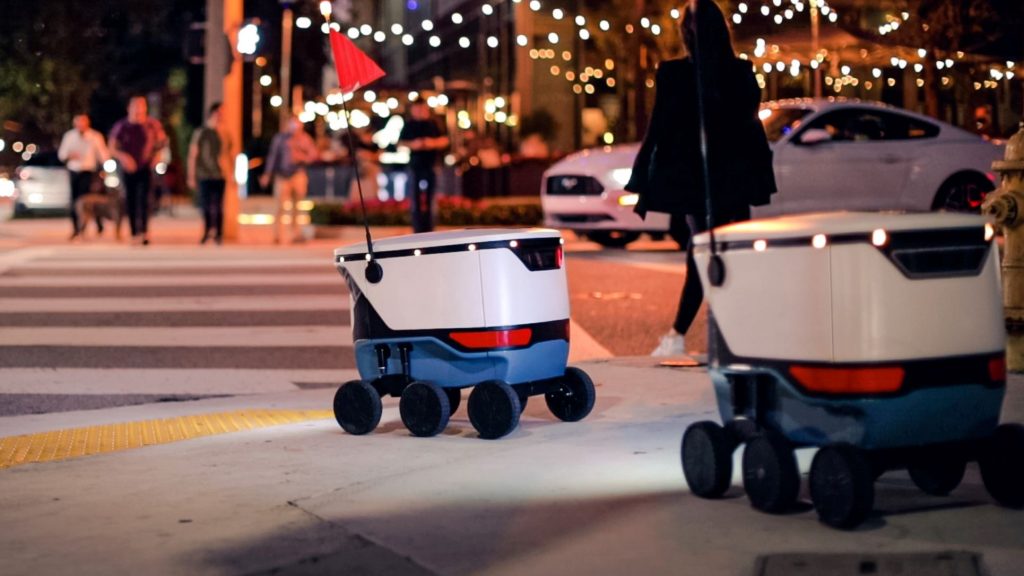 San Francisco-based robotics company Cartken announced today that Magna will manufacture Cartken's autonomous delivery robot fleet to meet growing demand for its last-mile delivery offering. Manufacturing of Cartken's Model C has begun in a Magna facility in Michigan, with production capacity expected to ramp up over the next few months.
More significantly, the collaboration will expand with a plan to include additional autonomous delivery models based on the same platform for different use cases and robot-as-a-service business models. Based on Cartken's forecast, thousands of autonomous delivery robots are expected to be produced during the term of the agreement.
"We seek strategic partners that can accelerate the trajectory of Cartken's growth," said Christian Bersch, Co-founder and CEO of Cartken. "This partnership is a significant step toward scaling our business and getting more Model Cs into the world."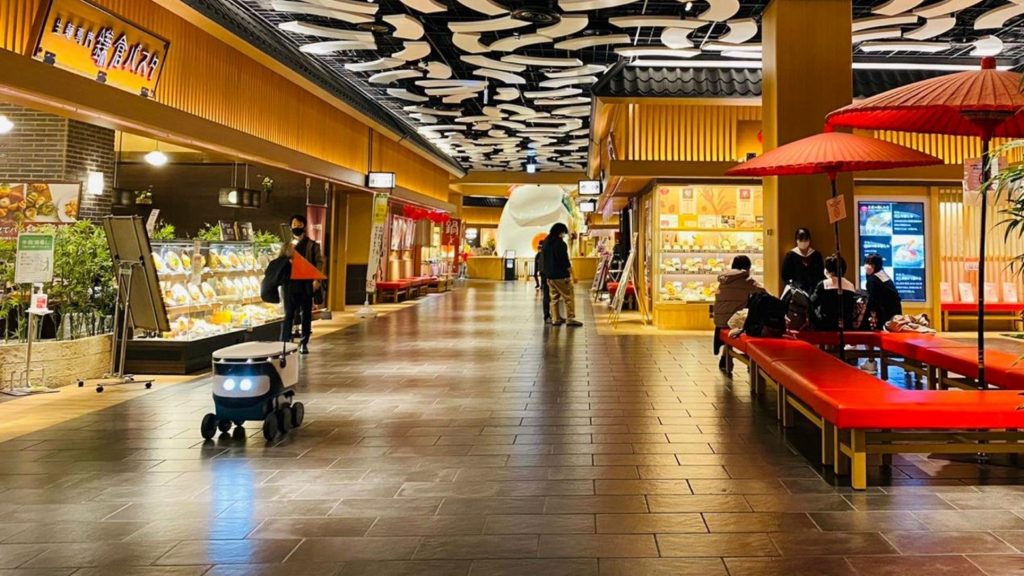 Magna is continuing to push into new mobility spaces.
"We continue to identify opportunities in the new mobility ecosystem where we use our capabilities to unlock new growth areas and new business models," said Matteo Del Sorbo, Executive Vice President, Magna International and Global Lead for Magna New Mobility. "This collaboration with Cartken is a great example of that approach. Our ability to design, engineer, and manufacture complete vehicles makes Magna an ideal partner for companies looking to solve last-mile delivery challenges with sustainable, autonomous, and cost-effective solutions."
Cartken, co-founded in 2019 by CEO Bersch and COO Anjali Naik, VP Jake Stelman, and Jonas Witt, aims to make communities more connected by customers and local businesses. Its team of engineers and operators combine expertise in self-driving cars, AI-powered robotics, and delivery operations.
The company's autonomous delivery robots can operate outdoors and indoors, with a remote monitoring and teleoperation system allowing for instant human override if necessary, helping to ensure high service levels. The robots are fitted with multiple cameras and respond to situations in real-time using a combination of machine learning and simultaneous localization and mapping (SLAM) navigation algorithms.
Currently, Cartken's autonomous delivery robot fleet is in commercial operation and has been deployed for various autonomous delivery use cases in malls, hotels, universities, retail, back-of-house, and warehouses around the world.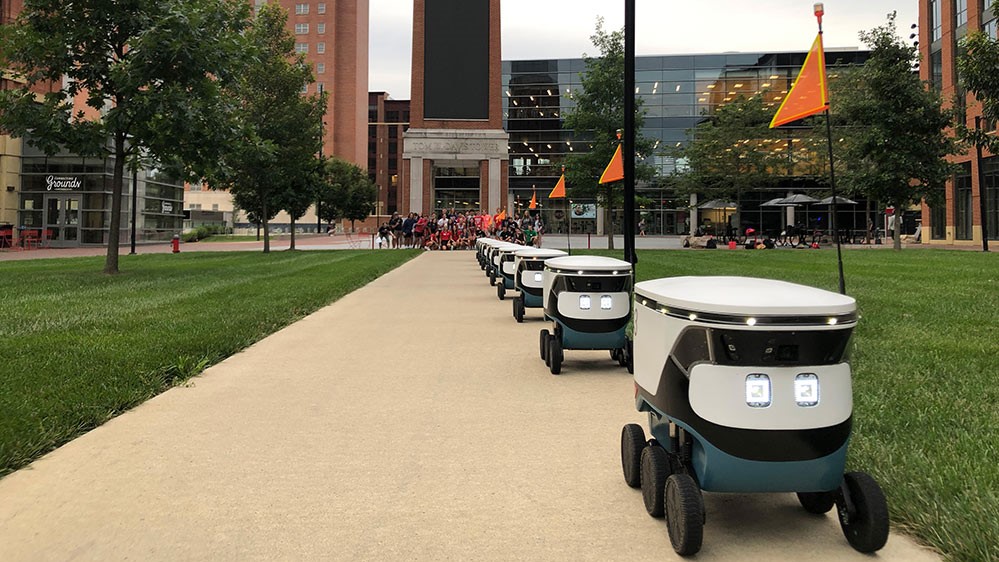 One of the more recent examples is with Grubhub announced in June to bring robot delivery to college campuses. The delivery was piloted at Ohio State University in the spring, with a full roll out expected as students are returning to campus this fall.
"Robot delivery has been very popular on campus this past school year, validating our prediction that students would appreciate autonomous mobile delivery," said Zia Ahmed, Senior Director of Student Life Dining Services at Ohio State University. "We are excited about the return of robots to campus, and we have been testing the Cartken robots during the spring semester with the same vision to lower the cost of delivery, reduce the time it takes to deliver food, and enhance sustainability."
Grubhub partners with more than 250 college campuses across the U.S. to give students the ability to integrate meal plans directly into their Grubhub account and access restaurants both on- and off-campus for delivery and pickup. The partnership with Cartken for autonomous robot delivery builds on Grubhub's existing campus offering in environments that are notoriously difficult for cars to navigate.
Cartken's robots navigate pavements, crosswalks, and pedestrian paths within the campus area without human guidance. They use the company's artificial intelligence (AI) and camera-based navigation and mapping technology, which was developed for small autonomous vehicles to safely operate around pedestrians.
"This collaboration perfectly aligns with our mission to use robotics and AI technology to provide friction-free and environmentally sustainable delivery, and have robots serve the community," concluded Bersch.
Human override remains an option—for instance, when a path is blocked—guaranteeing reliable operation and minimizing delivery delays. The robots operate at up to 3 mph (4.8 km/h) on campus and handle various weather conditions, including rain and snow.