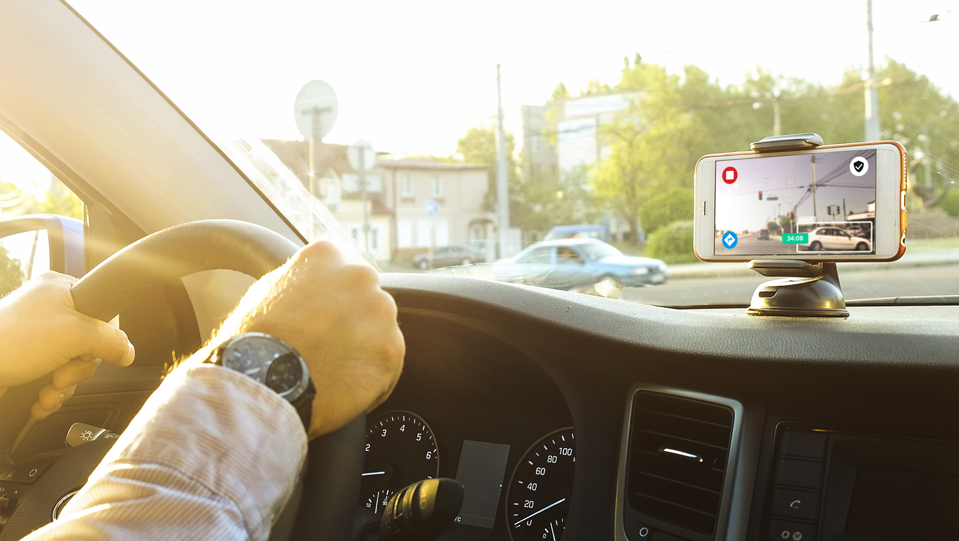 Driver Technologies, Inc., an AI-based mobility tech company that delivers a safer driving experience, and Marble, an all-in-one insurance management tool and rewards platform, are partnering to allow Marble users to turn their smartphone into a mobile driving assistance system and dash cam designed to make connected mobility technology more accessible. Marble users are now eligible for three months of DriverPremium service.
"We're excited about our partnership with Marble as it allows drivers who are already actively engaged with their insurance to get rewarded and try our premium version of Driver at no cost," said Rashid Galadanci, CEO and Co-founder of New York City-based Driver Technologies. "At Driver, we want to make road safety features accessible for everyone around the globe."
In May, Marble launched its app on Apple and Android so users can easily access their policies on the go. The New York City-based startup was founded in 2020 as an online ecosystem where users can upload their policy information to collect "marbles" that can then be redeemed for items such as insurance premium payments and gift cards.
Customers can also shop policies from multiple carriers and manage their existing accounts. Insurance carriers within the ecosystem pay Marble for every policy that the company sells, and Marble invests a portion of those fees back to the customer.

"At Marble, we want to help consumers manage their insurance policies and risk all in one place," said Stuart Winchester, CEO and Founder of Marble. "Therefore, partnering with Driver Technologies was one of the key partnerships we wanted to establish to help our users directly tie their rewards to their auto insurance. In the future, we hope to expand our partnership with Driver to incorporate its DriverCloud and telematics capabilities to reward our users who practice safe driving habits with additional rewards."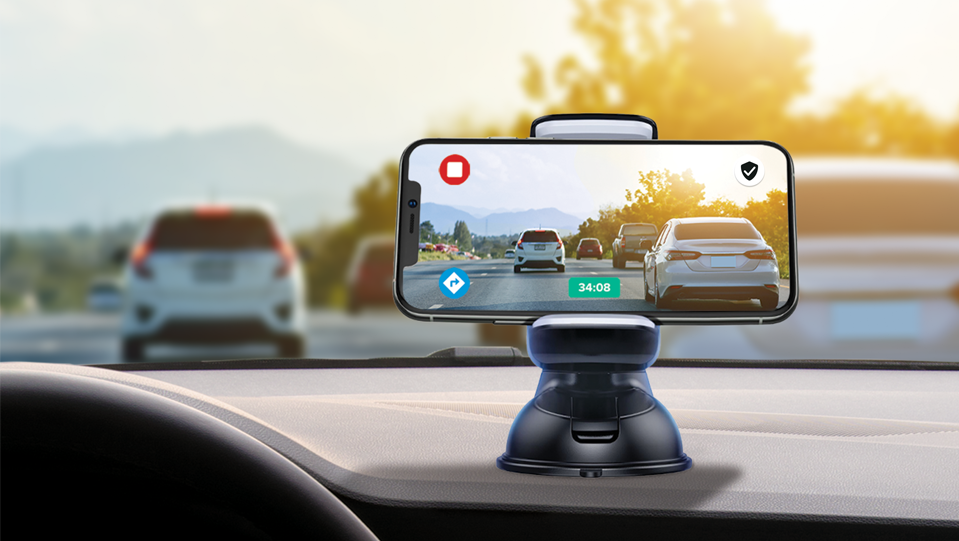 The primary product of Driver Technologies—co-founded in 2018 by Galadanci, COO Marcus Newbury, and VP of Business Development Michael Yatco—is the Driver mobile app designed to transform a driver's phone into a driver-assistance system and dash cam designed to improve road safety and make mobility technology more accessible. The app allows users to video record their trip while receiving safety alerts. Users have full control over their data stored on the DriverCloud and can choose what to share with interested parties such as employers, insurers, and family members.
Earlier this summer, Driver Technologies announced the launch of the premium version of its highly rated Driver dash cam app, which includes real-time safety alerts like forward collision, driver drowsiness, and distraction warnings. DriverPremium also offers cloud storage, nationwide roadside assistance through Honk, gas rewards with GasBuddy, and coaching to help promote good driving habits. 
DriverPremium stems from a $10 million Series A investment round led by IA Capital, with participation from Liberty Mutual Strategic Ventures, State Auto Labs/Rev 1, The Social Entrepreneurs' Fund, C2Ventures, and Kapor Capital. 
"The global application of this critical software and the incredible team really attracted us to Driver Technologies," said Matt Perlman, Partner at IA Capital Group. "Previously, this technology was only available to those with access to hundreds of thousands of dollars for equipment, subscriptions, or the latest vehicles, but now anyone with a smartphone, anywhere in the world can access the tools they need for a safer driving experience."
According to the recent U.S. National Highway Traffic Safety Administration report, traffic fatalities reached a 16-year high in 2021. In fact, the U.S. Department of Transportation is now encouraging drivers to leverage technology, such as dash cams, to improve the safety of motor vehicles.
"Nearly 1.5 million deaths and over 50 million serious injuries occur each year due to motor vehicle accidents, making crash injuries a major cause of death among all age groups, the leading cause of death for children and young adults aged 5 to 29 years and a major contributor to economic challenges for individuals with the least access to opportunities," said Liz Luckett, Managing Partner at The Social Entrepreneurs' Fund. "The truth is that many of these deaths and serious injuries could have been prevented. Driver Technologies is on a mission to use its advanced technology and telematics to make roads safer for all drivers, whether you drive for a fleet, are a gig-economy driver, or just an everyday driver concerned with safety."