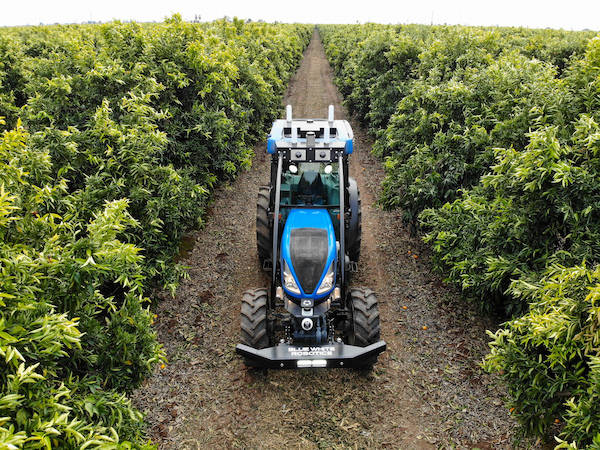 A new autonomous tractor kit is now part of the Blue White Robotics Autonomous Farm. 
The kit can be installed on existing tractors to convert them to fully autonomous fleets, according to a news release. It can be installed in one day, and operators still have the option to drive manually. 
The tractors can run day and night for improved efficiency, precision and safety. They can be used for spraying, mowing and disking, and there are plans for new capabilities to be added. 
The tractors also reduce work exposure to pesticides and the risk associated with these chemicals. One remote operator can monitor the entire fleet through a command and control platform, significantly reducing exposure. The open API enables partner technologies to collect and share data for a complete overview of the farm. 

The kit features a LiDAR obstacle avoidance and anti-collision system, camera obstacle avoidance, geo fence and speed control shutdown, a pressure sensitive front bumper failsafe and four cutoff switches that can be found around the exterior of the chassis. 
The company uses the "Robots-as-a-Service" business model. Personnel handle intake, installation and equipment operation on the ground. The dedicated on-site support team eventually hands off the technology to the growers. The company then transitions to remote support and safety monitoring via the BlueWhite Platform.