Volvo Autonomous Solutions (VAS) has launched its first autonomous electric solution, the TA15 autonomous hauler. The TA15 runs on a battery-electric drivetrain and uses GNSS, lidar, radar and multiple other sensors for positioning and navigation. It can drive 24/7 or follow customer productivity demands.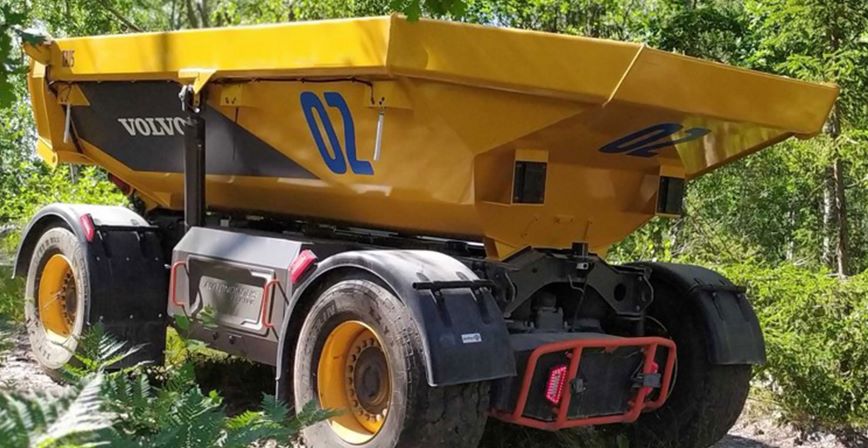 It forms part of Volvo's TARA autonomous transport solution concept: a series of the machines can be connected together to form a 'train' for maximum loading and hauling efficiency. The TA15, which offers a 15 tonne hauling capacity, will be a critical element of the TARA electric and autonomous transport solution.
VAS offers automated solutions for both on- and off-road. The Volvo Group has truck and construction divisions from which to source equipment from, and partnerships with Silicon Valley companies and AI leaders to develop autonomous driving architecture.
"Our approach is to start small, in a tightly confined environment and build on our successes over time," said Nils Jaeger, president of Volvo Autonomous Solutions . "Ports, quarries and light mines fit this profile, as they have clearly defined load-and-drop locations, over generally short circuits. And with carefully mapped-out safety plans, there is no need for regulatory changes."