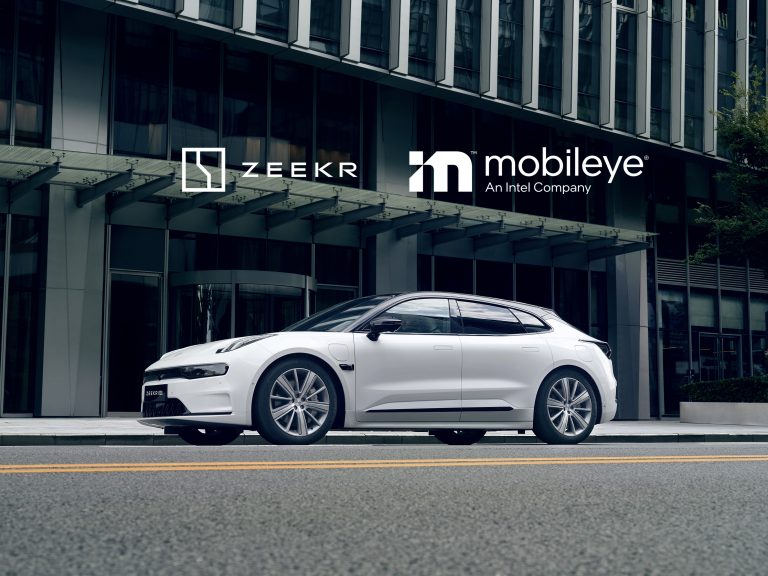 Geely, China's largest privately owned automaker, is partnering with Intel's driverless technology subsidiary Mobileye and Google's sibling company Waymo to deliver the world's first consumer self-driving vehicle with level 4 autonomy—that is, the ability to act without any human intervention in the vast majority of situations—as well as an autonomous robo-taxi fleet in the United States, the companies announced in January and December.
Geely anticipates debuting its level 4 vehicles under its Zeekr brand of all-electric models in China by 2024, with a global rollout to follow.
"Our partnership supports Zeekr and Mobileye's shared ambitions for leading the global ADAS and AV industry," Andy An, CEO of Zeekr Intelligent Technology, said in a statement. "Zeekr welcomes open collaboration that enables the integration of technological expertise to create a more sophisticated autonomous mobility experience for our customers."
They will each be powered by six Intel EyeQ5 system-on-chips. In addition, Mobileye will enhance its China-related research and development capabilities by establishing a local data center and enhancing its local teams to support its rapidly growing activities in China.

"The broadening scope of our partnership reflects just how closely Mobileye and Zeekr are aligned on the vision for future mobility," Ammon Shashua, president and CEO Mobileye, said in a statement. "Zeekr's confidence in Mobileye as a technology partner demonstrates our ability to execute against joint goals and further solidify our industry leadership."
Geely is also incorporating Waymo's autonomous driving system, the Waymo Driver, into a Zeekr vehicle designed in Sweden especially for ride-hailing.
"We're committed to expanding access to sustainable transportation, and deploying these fully autonomous, electric ride-hailing vehicles in the U.S. is an important step as we electrify our Waymo One fleet," Waymo said in a statement.
Waymo noted this robo-taxi will feature a flat floor for more accessible entry; easy ingress and egress thanks to a design without internal pillars; low step-in height; and fully adjustable seats. 
"While ensuring a level of safety consistent with U.S. federal vehicle standards, our Waymo One riders will one day experience an interior without steering wheel and pedals, and with plenty of headroom, leg room and reclining seats, screens and chargers within arm's reach, and an easy-to-configure and comfortable vehicle cabin," Waymo said in a statement.
"Zeekr was born on the ideals of equality, diversity, and sustainability. By becoming a strategic partner and vehicle supplier to the Waymo One fleet, we will be able to share our experience, ideals and provide our expertise in collaborating on a fully electric vehicle that fits Waymo's requirements for this rapidly expanding segment in the global market for sustainable travel," An said in a statement.