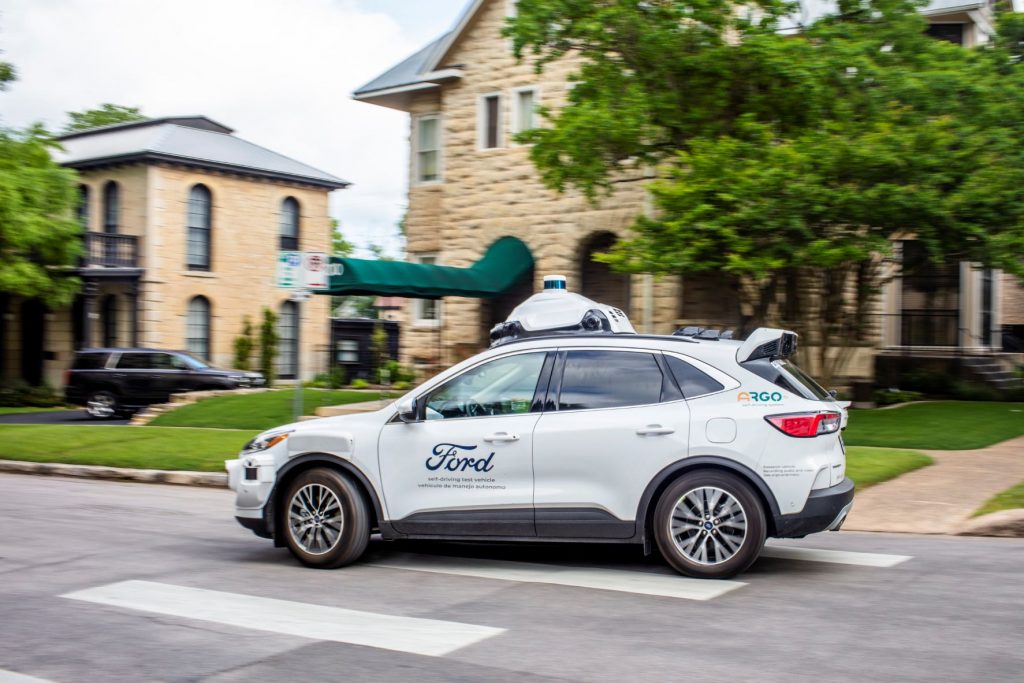 Argo AI's two biggest investors have pulled the plug on the autonomous vehicle (AV) technology company's operations. Parts of the company will be absorbed by Ford, the first big investor in the SAE Level 4 AV company in 2017, and Volkswagen, which followed in 2019. They both are working with Argo AI to provide continued employment for some employees to further develop the most promising aspects of the startup's business and technology.
From the outside, developments at Argo AI looked to be progressing toward commercialization. In September, the company announced that it was partnering with ride-hailing giant Lyft to offer public robotaxi service in Austin, TX. That same month it also unveiled a suite of products and services designed to enable businesses to use AVs to enhance ridesharing or goods-delivery operations. In May, the AV company commenced driverless operations in Miami along with Austin. Last year, Argo AI and Ford announced they were working with Walmart to launch AV delivery services in Miami, Austin, and Washington, D.C.
However, in the end, market forces and strategic miss-steps took Argo AI down. The company was unsuccessful in finding other investors so it couldn't feed the AV development beast as other more deep-pocketed competitors such as Google-backed Waymo could. It didn't pivot to long-haul trucking for more immediate business gain as cross-town AV rival Aurora did. Not helping matters could have been having two OEM bosses who didn't necessarily want to share future brand-differentiating technology. Finally, the industry's current passenger-car focus is on more near-term rewards through advanced driving assistance systems (ADAS).
Ford said as much in its Q3 earnings release, announcing it would redirect its efforts to accelerate the development of Level 2+ and Level 3 ADAS technology.
"We're asking 'What's best for customers?' in everything we do," said President and CEO Jim Farley. "Winning for customers is driving a re-founding of the company through Ford+, with high ambitions for quality, innovation, profitability, and growth across all our businesses—making smart choices about how we deploy capital even as we learn and adapt."
That includes adapting as circumstances change, he said.
In 2017, when Ford invested in Argo AI and autonomous vehicles, the company anticipated being able to bring Level 4 ADAS technology broadly to market by 2021. That timeline, which mirrored others' back then, proved overly ambitious as the industry found autonomous vehicle technology much tougher to commercialize.
During the latest quarter, Ford concluded that the auto industry's large-scale profitable commercialization of Level 4 autonomy would be even further out than originally anticipated. So, Ford had to record a $2.7 billion non-cash, pretax impairment on its investment in Argo AI, resulting in an $827 million net loss for Q3. However, the company says that development and customer enthusiasm for the benefits of Level 2+ and Level 3 ADAS warranted dialing up the company's near-term aspirations and commitment in those areas.
"Things have changed, and there's a huge opportunity right now for Ford to give time—the most valuable commodity in modern life—back to millions of customers while they're in their vehicles," said Farley. "It's mission-critical for Ford to develop great and differentiated L2+ and L3 applications that at the same time make transportation even safer.
"We're optimistic about a future for L4 ADAS, but profitable, fully autonomous vehicles at scale are a long way off and we won't necessarily have to create that technology ourselves," he added.
Advanced L2+/L3 systems are already providing real customer benefits, powering rapid adoption and expanding the company's revenue and profit possibilities. For instance, more than 83,000 vehicle owners have enrolled in the Ford BlueCruise and Lincoln ActiveGlide services—and logged more than 21 million hands-free, L2 miles in just over one year since launch. By 2028, the company expects to have more than 30 million connected vehicles on the road around the globe—each of them representing potential new value for customers and annuity-like software-as-a-service revenue for Ford.
Farley said Ford will hire talented engineers from Argo AI as that company is wound down to expand and speed the development of those opportunities.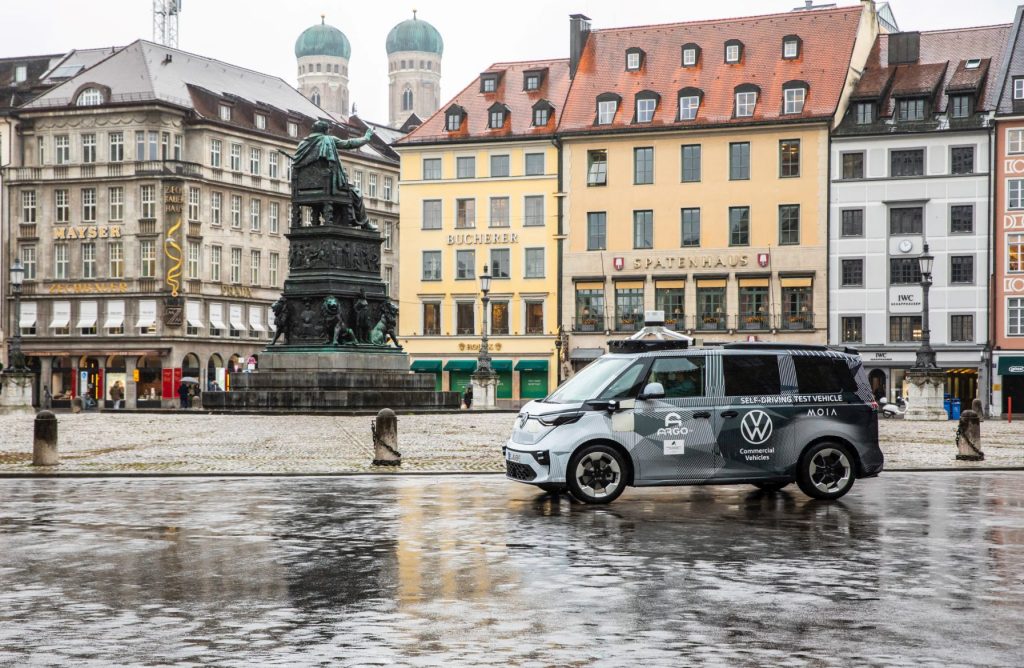 Argo AI's other big investor Volkswagen said that, while the company "will no longer invest in Argo AI" it is continuing development activities for autonomous and highly automated driving. In the area of autonomous driving as a service, the group is consolidating its development partnerships. In individual mobility, its Cariad software unit is continuing to drive forward the development of highly automated and autonomous driving together with Bosch and, in the future, in China with Horizon Robotics.
"Especially in the development of future technologies, focus and speed count," said Oliver Blume, CEO of Volkswagen AG. "Our goal is to offer our customers the most powerful functions at the earliest possible time and to set up our development as cost-effectively as possible."
The development of autonomous driving is still a core component of the Volkswagen New Auto strategy. Within the Group, Volkswagen Commercial Vehicles is responsible for implementing this development specifically for the mobility- and transportation-as-a-service (MaaS/TaaS) areas, while Cariad is responsible for developing partially and highly automated driving functions (up to SAE Level 4) for the group's passenger car brands. The two units are continuing to drive forward the development of autonomous driving technologies with other development partners.
Volkswagen Commercial Vehicles is further expanding its cooperation to develop technology for its autonomous driving mobility fleets with another partner to "be announced shortly." ID. Buzz prototypes are already on the road with this partner in a test program. The commercial vehicle operation says its goal for autonomous driving remains that, in 2025, customers are expected to be able to use VW's MOIA mobility service to book the autonomously driving ID. Buzz in Hamburg in 2025.
"In the course of the cooperation with another partner, the collaboration within the group to develop highly automated and autonomous driving will also be strengthened," explained Christian Senger, member of the Volkswagen Commercial Vehicles brand board of management responsible for MaaS/TaaS and AD (Autonomous Driving).
Cariad will continue to drive the development of automated driving for individual mobility in the automated driving alliance with Bosch. The companies aim to make partially and highly automated driving suitable for mass use and available to everyone.
For the Chinese market, Cariad plans to cooperate with Horizon Robotics to drive forward the development of automated driving on a regional basis in one of the world's most important growth markets. In the area of hardware, the group has also entered a partnership with Qualcomm for high-performance chips for automated driving.