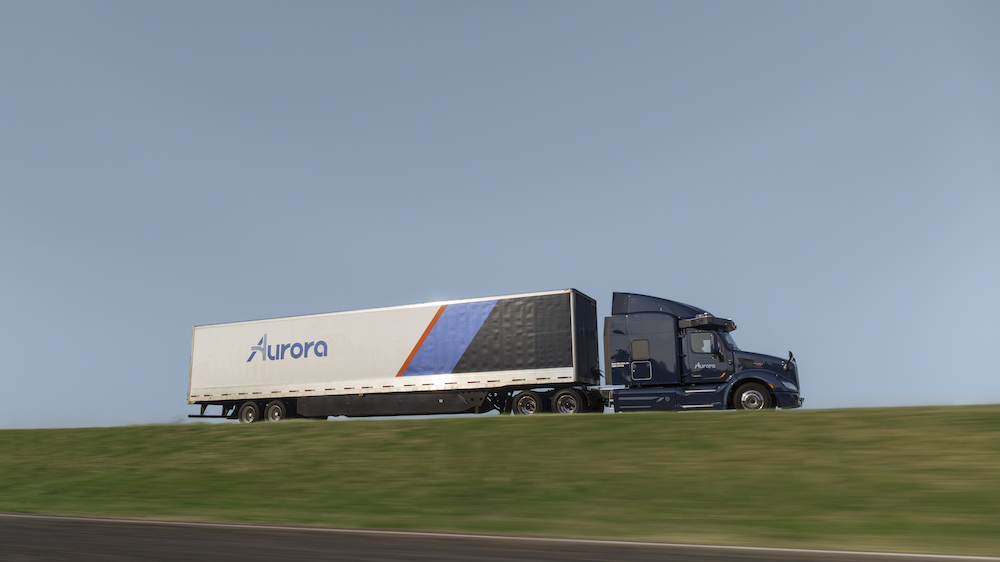 Self-driving vehicle startup Aurora and trucking company Werner Enterprises are partnering to autonomously haul freight in Texas on one of the most commercially active stretches of highway in the country, the companies announced April 6.
The new partnership will entail Aurora's self-driving trucks hauling loads on behalf of Werner between Fort Worth and El Paso. This lane is the middle leg of one of the busiest commercial thoroughfares for the U.S. trucking industry — Atlanta to Los Angeles. 
The Fort Worth to El Paso lane is over 600 miles and takes approximately nine hours to complete. Its long-distance and monotony contribute to this lane's reputation for being unappealing for truck drivers. By deploying Aurora's autonomous trucks on such hauls, Aurora and Werner say they aim to adopt a hybrid approach in which autonomous trucks can handle less popular routes, while human drivers transport more convenient hauls that are conducive to desirable lifestyles.
"Werner has a long history of pioneering new technology within the industry," Derek Leathers, Werner's chairman, president and CEO, said in a statement. "This collaboration and pilot with Aurora is another step forward in our commitment to sustainability and safety for our drivers, customers and the motoring public through innovation. We look forward to building a hybrid world where drivers continue to haul freight while autonomous trucks supplement rising demand."

The commercial pilot will have safety drivers in each autonomous truck. Over the next several months, Aurora and Werner expect to increase the frequency of their hauls and are exploring further autonomy for vehicles in this lane.
"We're proud to partner with Werner to bring the game-changing safety, efficiency, and reliability benefits of self-driving technology to their business," Sterling Anderson, Aurora's co-founder and chief product officer, said in a statement. "We look forward to maturing and streamlining these hybrid operations and ultimately delivering a product that delivers value to Werner and its customers at a large scale."