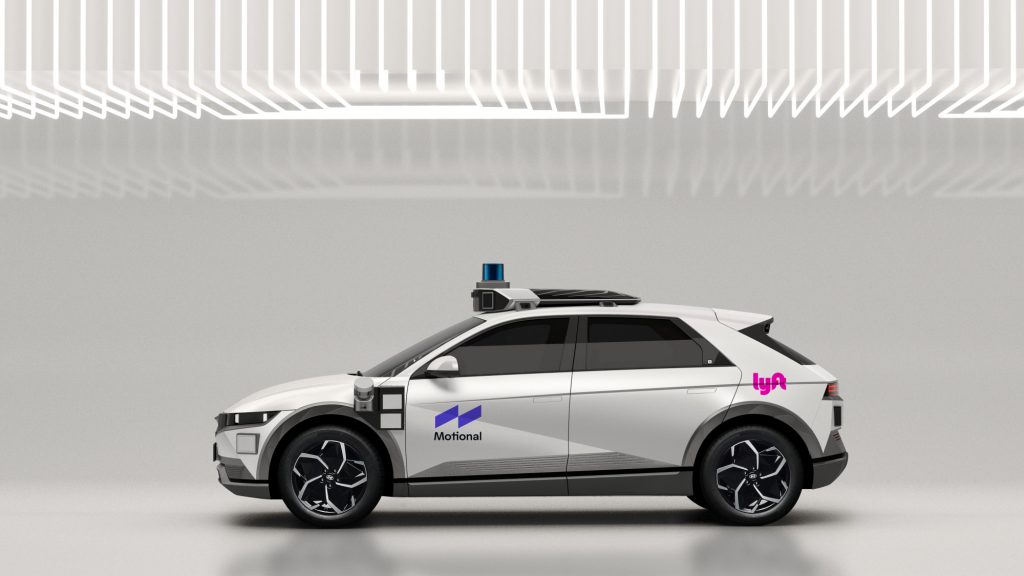 Motional, the $4 billion driverless technology joint venture between Aptiv and Hyundai, is planning to launch a fully driverless public robotaxi service in Las Vegas, the first site in a multi-city deployment, the companies announced Nov. 9.
The driverless vehicles will be available on the Lyft app starting in 2023. The car serving as Motional's next-generation robotaxi will be the all-electric Hyundai IONIQ 5, which Motional plans to equip with Level 4 autonomy—that is, the ability to act without any human intervention in the vast majority of situations.
Since 2018, Lyft has partnered with Motional to provide more than 100,000 self-driving paid rides in Las Vegas, making it the world's longest-standing commercial robotaxi service. In November, Motional received permission from Nevada to remove the drivers from their vehicles.
"Motional and Lyft pioneered collaboration between the ride-hail and driverless industries, and are now laying the foundation for large-scale deployments of driverless robotaxis," Motional's president and CEO Karl Iagnemma said in a statement. "We look forward to beginning this next chapter in Las Vegas, and then quickly scaling to other markets across the Lyft network."

The new service will be the first time fully driverless cars for use in a ride-hailing service are available to the public in Nevada, and will be the first time passengers experience a fully driverless Lyft and Motional ride. 
"Lyft's powerful network is the ideal platform for deploying autonomous vehicles at scale. Motional's driverless tech, combined with Lyft's marketplace engine, brings us firmly into the self-driving future," Lyft co-founder and CEO Logan Green said in a statement. "We can't wait for riders in Las Vegas to be the first to summon fully driverless cars on the Lyft platform."
Motional and Lyft will begin transporting public passengers in the fully autonomous robotaxis starting in the second half of 2022, an initial phase where the companies will gather rider feedback and refine the user experience to be as intuitive as possible. They will then scale to a full-fledged commercial launch in 2023.