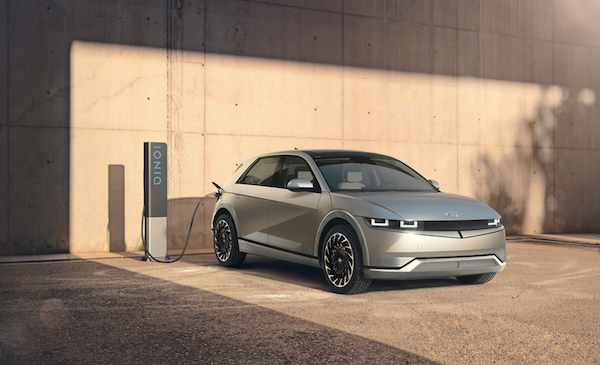 The car serving as Motional's next-generation robotaxi—for use in its alliance with Lyft, the world's largest robotaxi deployment partnership—will be the newly announced Hyundai IONIQ 5, the companies announced March 30. Motional plans to equip the IONIQ 5 with Level 4 autonomy—that is, the ability to act without any human intervention in the vast majority of situations.
Since 2018, Lyft has partnered with Motional, the $4 billion driverless technology joint venture between Aptiv and Hyundai, to provide more than 100,000 self-driving paid rides in Las Vegas, making it the world's longest-standing commercial robotaxi service. In November, Motional received permission from Nevada to remove the drivers from their vehicles.
Lyft aims to make fully self-driving IONIQ 5 robotaxis available to ride in multiple U.S. cities beginning in 2023. First unveiled in February, the IONIQ 5 is an all-electric, mid-size crossover utility vehicle. The company noted the LiDAR, radar, and cameras it was adding to the robotaxis will help them scan a full 360 degrees around the cars, seeing up to 300 meters away, while its driverless system will help them respond faster and more safely than a human.
With a 350-kilowatt charger,  the IONIQ 5 can charge from 10 percent to 80 percent in just 18 minutes. Users only need to charge the vehicle for five minutes to get 100 kilometers of range.

"The platform is the convergence of mobility's two most transformative technologies—electrification and autonomy—and signals the future of transportation," Motional said in a statement.