SberAutoTech of Russia unveiled its new autonomous vehicle, FLIP. Driven by an electric motor powered by a replaceable battery module, its key differentiator is fast-swappable batteries that can be replaced in five minutes: ready to continue its journey in time comparable to a fueling of a conventional car.
Fast-swappable batteries remove the current challenges of the electronic vehicle market, such as extensive charging time and high battery prices resulting from their expected capacity and range. FLIP can also be powered other alternative fuels like natural gas and hydrogen.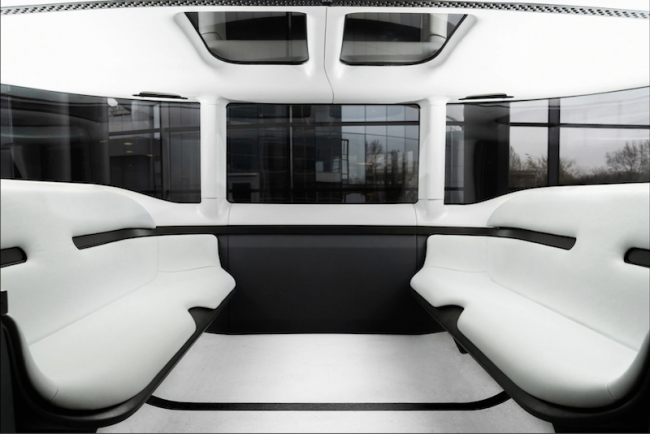 FLIP's electric platform provides flexibility with the option of placing a variety of vehicle bodies – passenger, truck or a combined one. It has the dimensions of a conventional passenger car, measuring 3.62 m by 1.95 m, but has 40% more interior space thanks to design free of the space-consuming elements typical for cars with internal combustion engines.
Designed as a fully autonomous vehicle, FLIP has no traditional control panels and is capable of carrying six persons. It uswa a combination of lidars, radars, and cameras to evaluate the road environment. Whether or not it also uses GLONASS or any other satnav system for absolute positioning has not been disclosed.

FLIP supports both V2V and V2X so it is ready to interact with both other FLIPs and the road infrastructure.
Current bench-testing of FLIP prototypes on closed tracks is currently underway to meet Russian legislation on self-driving vehicles.
SberAutoTech is a subsidiary of the large Russian financial firm Sberbank.